Who said that email is dead? Because you know what, whoever said it couldn't be more wrong. Email marketing has been alive and kicking and is extremely relevant to your marketing goals! In fact, email marketing is 40x more effective than social media in terms of customer acquisition!
Why is that the case?
Well, email marketing is not just highly personalized and cost-effective; it provides invaluable insights into customer behavior, helping you devise more successful campaigns in the future. A successful email marketing campaign is to create engaging content and use strategic targeting. With the right strategy, email marketing is the most powerful tool for driving customer engagement and increasing sales. Email marketing also allows businesses to nurture customer relationships and build trust.
In today's article, we will discuss some effective strategies and tips for creating successful email campaigns. By using these techniques, you'll be able to maximize the impact of your email marketing campaign strategy. Let's get started!
What is Email Marketing?
Email marketing is one of the best ways to help businesses reach their marketing goals. This method is all about enabling companies to send personalized messages to large numbers of people with the click of a button.
The kind of communication email marketing provides enables businesses to build customer relationships, increase sales, and ultimately grow their business.
What is An Email Marketing Strategy?
An email marketing strategy is a plan that companies use to achieve their goals through the effective use of emails. It includes all the activities required to reach customers, nurture leads, and convert them into loyal fans.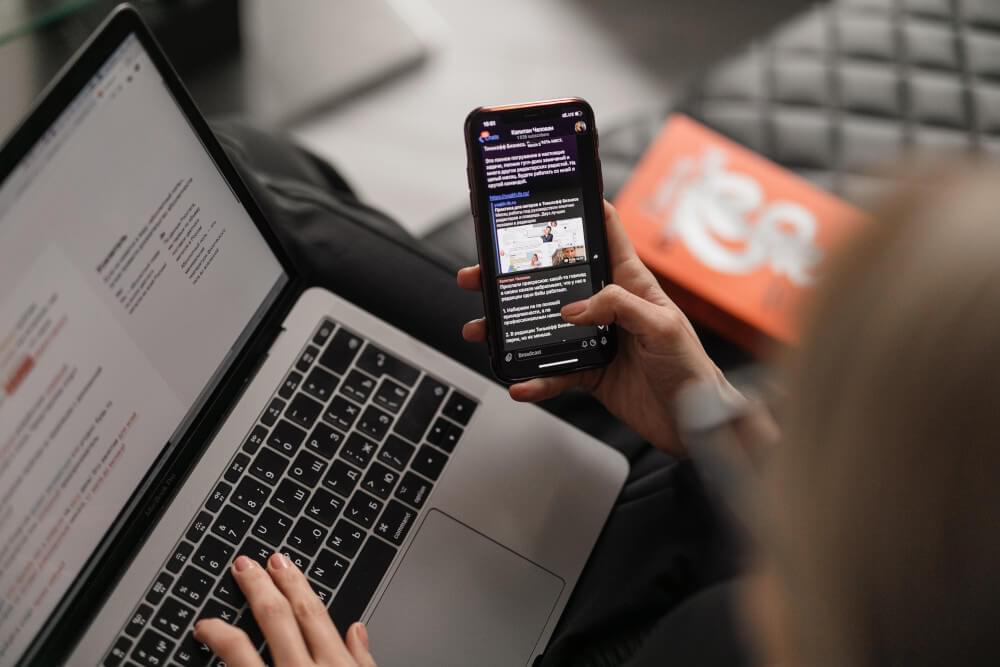 With the right strategy, companies can create highly targeted campaigns that drive conversions and increase customer loyalty. With an effective email marketing strategy, businesses can stay connected with their customers, build relationships, and ultimately increase sales.
Key Components of an Effective Email Marketing Strategy
The key components of email marketing strategies are as follows:
Segmentation (identifying customer profiles).
List building (acquiring subscribers).
Content creation (creating valuable content).
Email automation (automating campaigns).
By segmenting customer profiles and creating targeted campaigns, businesses can ensure that their message is relevant to each group of customers. Moreover, list building helps companies acquire the necessary contacts to send emails.
Types of Email Marketing
The next main question asked by anyone starting into the email marketing world would be, 'what are the 4 types of email marketing?'… and here's the answer; Several types of email marketing can be used to reach out to potential customers, engage with existing customers and drive sales.
Automated Emails:
This type of email involves sending pre-written emails on a predetermined schedule to targeted users. Automated emails are typically triggered by specific user actions, such as signing up for a newsletter, purchasing an item, or creating an account.
Direct Email Campaigns:
This involves creating custom emails with targeted content designed to drive sales or engage potential customers. An email campaign can be personalized based on user preferences and interests. This type of email marketing is effective because it allows businesses to target the right audience with relevant content.
Triggered Emails:
The emails sent in response to certain events or actions customers take are known as triggered emails. Triggered emails can be used to create a sense of urgency or alert customers about upcoming sales and discounts. Triggered emails are effective because they reach customers immediately and encourage them to take action.
Newsletter Emails:
These emails are sent regularly to subscribers with content related to your business. This type of email allows you to reach out to customers regularly and keep them informed about your latest news and updates. Newsletter emails are an effective way to keep the lines of communication open with your customers.
Overall, email marketing effectively reaches potential customers, engages with existing customers, and drives sales.
You can try similar strategies for cold emailing as well. With the right strategy and implementation, businesses can maximize the effectiveness of their email marketing efforts.
Main Elements of an Email
The 6 main elements of an email include the subject line, greeting, body, call to action (CTA), closing, and signature. These elements are closely related to; how to start an email.
The subject line is the first thing a recipient will read when receiving an email. It should be brief yet descriptive enough to give the recipient an idea of what it's about.
The greeting is the body of the email and should be personalized based on your relationship with the recipient. It should also include their name and any relevant titles or credentials they may have.
The body of an email is where you will write out all the information you want to convey to the reader. Keep it concise and to the point, as you want to ensure your reader understands enough information.
The call to action (CTA) encourages recipients to act on whatever you ask them to do. This could be anything from buying a product, signing up for an event, or simply responding to an email.
Finally, an email closing should be polite and professional. Examples of closings could be "warm regards," "thank you," or something similar.
Finally, the signature is the last thing a recipient will see when they open your email. It should include your name, title and credentials, contact information, logo or image, and any social media links you may have.
Utilizing these 6 main elements of an email ensures that your message is conveyed correctly and effectively to the recipient.
The Golden Rule of Email
The golden rule of effective email is to deliver relevant and engaging content that your audience will find useful. This means crafting emails tailored specifically to each recipient, providing them with valuable information they can use. Also, avoid hard-selling tactics in your emails and instead focus on building relationships with your subscribers.
Finally, always be sure to respect the privacy of your recipients by never sharing their email addresses with third parties without their explicit permission. Following this golden rule will help you create an effective email campaign that truly resonates with your target audience.
Get Tech-Savvy with Leads API
When entering the world of email marketing, can become a hassle and tire you before you reach the campaign part. Keeping this issue in view, CrawlBase has developed a tool to automate your lead generation problem.
Leads API is simple to use, fast and secure. It is one of the most effortless ways to find email addresses. There's no need for complex coding or expensive specialist software - our API does all the hard work for you. And with detailed reporting, you can easily track your leads and adjust as necessary.
With Leads API, you have all the control you need to keep your leads organized and in sync with your marketing platforms. With this tool, you can find emails from LinkedIn, scrape emails from Facebook, as well as other social media platforms. And our API provides detailed reporting so you can monitor progress and make adjustments as needed.
Our 24/7 customer support team is available around the clock to answer any questions. So, if you're looking for a reliable way to manage leads, befriend Leads API.
Top 05 Email Marketing Strategies
Now that you have the right leads tool at your disposal, let's talk strategy!
Email marketing can be an extremely lucrative strategy to generate leads and conversions. However, you must use the right techniques to maximize your success. Here are five of the top email marketing strategies: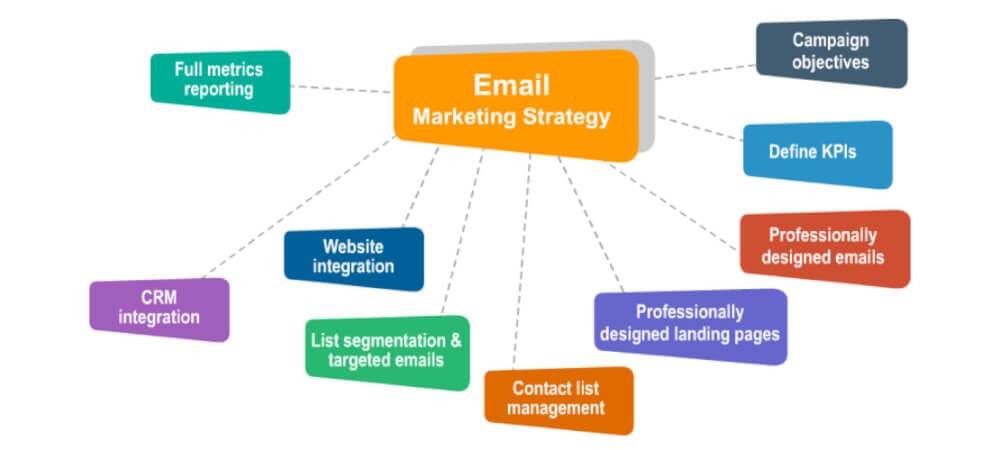 Personalization:
Personalizing emails with a name or other specific details helps create a more individualized experience for the recipient and increases the likelihood of them engaging with your content.
Automation:
With automation, you can automatically set up email campaigns that reach out to people when specific conditions are met. This helps save time and resources while allowing you to tailor a message relevant to each customer's needs or interests.
Optimize Your Email Frequency:
Finding the right email frequency for your subscribers is essential to maintain engagement and maximize conversions. Try different frequencies and measure the results of each one, taking into account the type of content you are sending out and your audience's preferences.
It's important to ensure that customers feel safe if they are receiving too many emails or that they might forget about your brand if there is insufficient contact. Not to mention the same goes for the email blast funnel.
Personalize Your Content:
Generate content tailored to the different segments of your audience, as this will help you build relationships with them and increase their engagement. Segmentation allows you to create relevant content for each group based on their interests, behavior, and preferences.
You can also personalize the subject line and preview the text of your emails to increase open rates.
Test Your Strategies:
Testing is essential to ensure that your email marketing campaigns are successful. Test different elements such as the frequency of sending emails, layout, design, subject lines, copywriting, and more. Analyze the results and make changes accordingly. This will enable you to create content that resonates with your subscribers and encourages them to take action.
Using these five strategies, you can optimize your email marketing campaigns for better engagement and higher conversions. Always test different approaches, measure the results, and adjust as necessary to ensure success. Also, you can use the same strategies for email marketing analysis.
Top 04 Tips for Running Successful Email Campaigns
With the right tool and email marketing strategies in place, you are already on your way to killing this email marketing game. But you can do even better with some tried and tested tricks! Let's talk about ways in which your can turbo-charge your email campaigns:
Monitor and Refine Your Email Campaigns:
Continuous monitoring and optimizing of your email campaigns can bring tremendous success. Analyzing the performance of your campaigns will help you determine what's working and what's not.
Identify important metrics to your business, such as open rate, click-through rate, and unsubscribe rate, and track these metrics over time. If you do not see the desired results, try A/B testing different strategies to see what works best for your audience.
Analyzing data from past campaigns can also help guide your future email efforts. Be sure to make any necessary tweaks along the way to keep your campaigns fresh and effective.
Track and Measure Your Results:
Tracking the success of your email campaigns is essential to running a successful email marketing program. Knowing which emails perform best and what content resonates with your customers will help you refine and optimize your email strategy over time. Tracking results also enable you to identify trends to adjust your campaigns accordingly.
Make sure to track both open and click-through rates and any other metrics that will help you measure the success of your email campaigns. With the right tools in place, tracking and measuring results is easy.
Stay Compliant with Spam Regulations:
It's important to stay compliant with spam regulations when running email campaigns. Not following the rules can result in a drop in deliverability, fines, and penalties from governing bodies such as the CAN-SPAM Act or GDPR. Make sure you are familiar with all applicable regulations and follow them to the letter.
Utilize Automation:
Automating your email marketing efforts is key to success. While it may take some time to set up and configure, the rewards are well worth it. Automation allows you to send timely, personalized emails based on customer behavior or other data points.
You can also use automation to segment your lists, which will help you deliver more targeted campaigns that better speak to the needs of each recipient. Automation will save you time and effort in the long run and can help boost your email marketing efforts.
Final Words
By now, you should better understand how to create successful email campaigns! Remember that the key to success is creating an effective strategy and implementing it with the right email marketing tactics.
Take your time to plan out each campaign carefully and track the metrics to adjust your strategy if necessary. With these tips in mind, you should see an increase in engagement, open rates, and conversions from email marketing.