Get the best API for crawling and scraping Facebook
Extract all sorts of data from Facebook with our web crawling tools.
No bandwidth limits. Crawl and scrape as many web pages as necessary
Protect your web crawler against proxy failures, IP leaks, and CAPTCHAs
Achieve maximum scraping efficiency
Your first 1000 requests are free of charge!
Create a free account and then apply from the dashboard.


Facebook is currently the world's biggest social media platform. With almost 3 billion monthly active users, there is no doubt that here, you will find a vast amount of data that can be useful for SEO monitoring, brand campaigns, or marketing plans.
However, retrieving Facebook data is no easy task and you will need proxies to avoid getting blocked and bypass CAPTCHAs. With the help of Crawlbase, you can easily overcome these issues by using our crawling and scraping products.
Optimized for speed and reliability
Scrape every Facebook page you want. You can crawl anything from news feeds, search results, to public groups. With an average response time between 4 to 10 seconds, you can ensure that your projects will stay efficient and only fresh data is acquired.
Stay secure while crawling millions of Facebook pages
Our APIs are built on top of thousands of residential and data center proxies worldwide combined with Artificial Intelligence so you can anonymously scrape various Facebook pages. Crawlbase can effortlessly avoid CAPTCHAs and has the best protection against blocked requests.
Get data for your projects without worrying about setting up proxies or infrastructure, so you can focus on what matters most- growing your business.
An easy-to-use API for everyone
For beginners and experts, for small and big projects, for casual users and developers. Our API is so easy to use you can start scraping Facebook in minutes.
Get your token now by signing up and try your first API call with just one simple cURL request:
The all-in-one solution for your data collection needs
Use our Crawling API to get the full HTML code and scrape any content that you want.
Take a screenshot of an entire Facebook page on any screen resolution if you wish to keep track of any changes easily with our Screenshots API.
Send your crawled pages straight to the cloud using the Crawlbase's Cloud Storage.
For huge projects, you can use the Crawler with asynchronous callbacks to save cost, retries, and bandwidth.
Start using Crawlbase now
We are loved by thousands of individuals and companies around the world. Our goal is to provide the internet data freedom you deserve.

Simple pricing
Pay-as-you-go pricing with no hidden fees.

No long-term contracts
It is your account and you decide when to stop, can be cancelled at any time.
Customers & Clients
Used by the world's most innovative businesses – big and small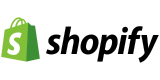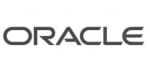 Supporting all kinds of crawling projects
Create Free Account!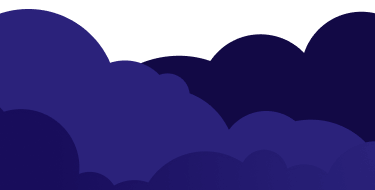 Start crawling and scraping the web today
Create a free account and then apply from the dashboard.

Start crawling in minutes