 Proxy. Crawl. Large-Scale
Crawler
Crawl massive data while we handle data pipelines, proxies, queues, and JavaScript browsers for you.



Asynchronous crawling API
Crawlbase Crawler uses the Crawling API as its foundation to avoid the most common issues of web scraping, such as IP blocks, bot detection, and CAPTCHAs. All the API's features are retained to allow on-demand customization and meet your data collection needs.

More successful responses
Stop worrying about failed responses and start focusing on business growth through data. Crawlbase Crawler uses an intelligent push/pull system that will let you close to a 100% success rate for even the most difficult websites to crawl.

Lesser retries from client-side
You won't need to bother with call retries and managing queues anymore. Just keep pushing your requests, and our system will logically manage everything in the background allowing your web crawler to achieve maximum efficiency.

Data to your server
Use your webhook endpoint to receive the scraped data from your crawler. Our system will even monitor your webhook URL to ensure that you will always get accurate data as consistently as possible.

Crawl and Scrape.
Crawl and scrape big data for your business needs
Easily add crawled data to your products without managing proxies, infrastructure, queues, CAPTCHAs, blocks, retries, etc.
Push as many website URLs as required and receive the crawled data to your desired webhook endpoint.
We handle all queues and schedulers for you. Just call the asynchronous API and start getting scraped data.
We literally support millions of different websites.
We support millions of other websites
Create Free Account!
Book a Call

99%
Success Rate

100%
Network Uptime

24/7
Support with a team of experts Crawl using real web browsers
Built on top of the Crawling API
Switch your traffic to use our PUSH/PULL system now so you can maximize your crawling capacity without losing any functionality.
Works asynchronously on top of the Crawling API
More successful responses
Lesser retries from client-side
Granular monitoring with custom crawlers
Big companies doing massive crawling
Webhook data delivery to your server Get free crawler access

Create free account!

Crawl and Scrape.
Migrate to Crawlbase Crawler in few simple steps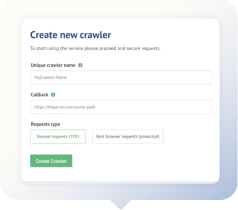 Create Crawler
Log in to your Crawlbase account, go to your Crawler dashboard, and create a custom Crawler name.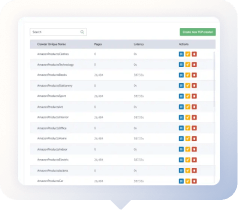 Push Page URLs to the Crawler
Start pushing URLs to the Crawler by adding two extra parameters to the Crawling API call (&callback=true&crawler=YourCrawlerName).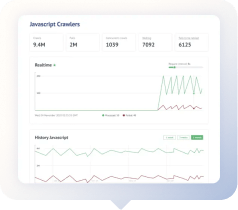 Pull data from Storage or Webhook
Configure Crawlbase Storage or create your own webhook endpoint to start receiving the crawled data back to your server.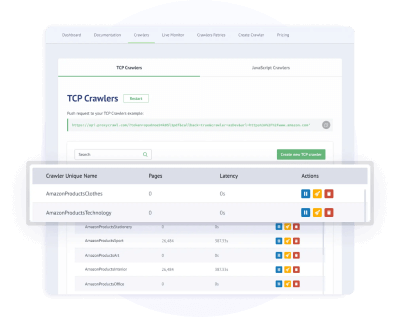 On-demand scraping data delivery
You are in total control as the Crawlbase Crawler will deliver the data straight to your webhook endpoint.
Pause and resume your crawling operation based on your business budget and needs.
We only provide fresh and valid data, guaranteed!
All the data is fresh from the internet and live, nothing is cached or stored from before.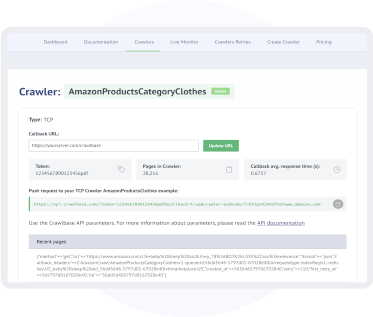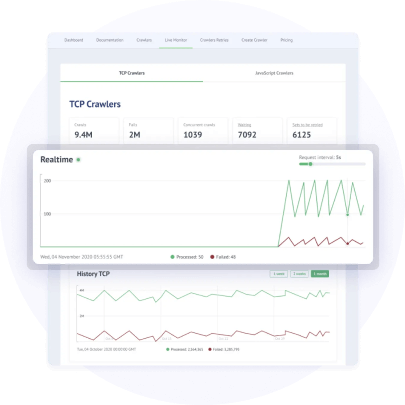 Granular monitoring with custom crawlers
Track and monitor your crawling activity in real-time through the live monitoring page from your account's dashboard. You can also utilize the Crawler APIs to quickly check stats and manage your crawls efficiently.
Pause and resume your crawling operation based on your business budget and needs.
Monthly pricing calculator
How many pages do you plan to crawl each month?
Estimated Regular page requests
Estimated JavaScript page requests
Regular Pages

JavaScript Pages
| 0 | 0.3¢ | $0.00 |
| --- | --- | --- |
| Successful Requests | Price per request | Total price |
| 0 - 1,000 | 0.3¢ | $0.00 |
| Next 10,000 | 0.2¢ | |
| Next 100,000 | 0.06¢ | |
| Next 1,000,000 | 0.05¢ | |
| Next 10,000,000 | 0.01¢ | |
| Next 100,000,000 | 0.005¢ | |
| Next 1,000,000,000 | 0.004¢ | |
| After 1,000,000,000 | 0.002¢ | |
Total monthly price
---
Your total payment will be
$0.00
You only pay for successful requests
Create a free Account
Taxes may apply for EU residents

Create Free Account!
Book a Call

Contact us now to schedule an appointment

Crawl and Scrape.
Create your FREE account now!
We are committed to becoming everyone's gateway to data freedom. That is why thousands of individuals and companies around the world love Crawlbase.
Test for free
Your first 1000 requests are free of charge, sign up now
24/7 technical support
If you require assistance with the integration, please let us know.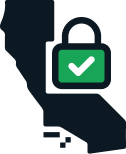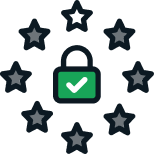 Crawlbase.
Global user protection compliance
As long-time data freedom advocates, Crawlbase is fully committed to implementing consumer protection standards globally. Our existing actions reflect this commitment through fairness and transparency when collecting user data, that users have control over their account and personal information.
As required by the General Data Protection Regulation (GDPR) of the European Union (EU) and the California Consumer Privacy Act (CCPA), we have outlined those practices for all users involved in the Privacy policy section.
Customers & Clients
Used by the world's most innovative businesses – big and small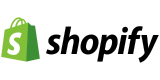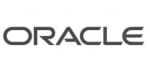 Crawler product is trusted by more than 70,000 paying customers
Create Free Account!
Customer Success stories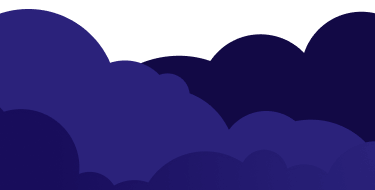 Start crawling and scraping the web today
Try it free. No credit card required. Instant set-up.

Create free account!