Do you need a reliable data collection tool for Microsoft
Bing

?
Get
Crawlbase

now!

Create a free account and then apply from the dashboard.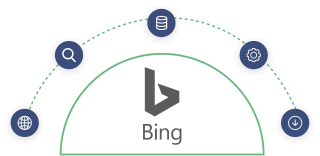 Bing is a web search engine by Microsoft. It is one of the 50 most visited sites on the internet and is the second-largest search engine used for computers and mobile devices. However, you may find it difficult if you are looking to constantly scrape Bing search results to gather data for your research, analysis, or SEO campaigns, as you will get blocked immediately due to their bot detection algorithm.
So how do you avoid these blocks to crawl and scrape Bing SERPs? Simple. Crawlbase provides the solution for you. We will let you focus on your business needs and stop worrying about setting up your own proxies by allowing you to use the most reliable rotating proxy API to bypass any scraper roadblocks like CAPTCHAs, proxy issues, IP blocks, and more, all while being reasonably affordable.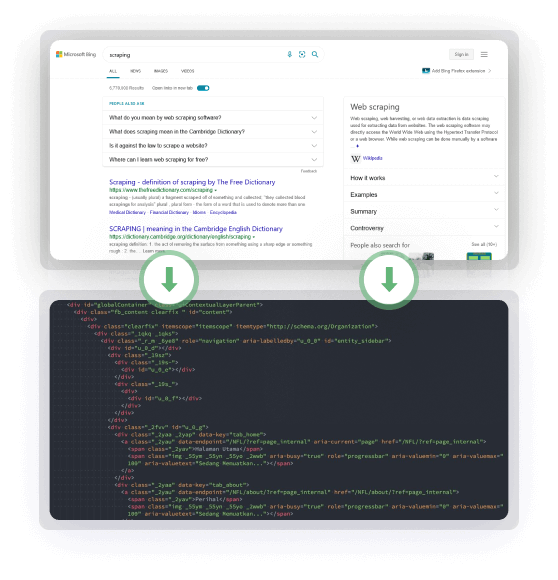 High quality rotating proxies with virtually zero downtime
Our infrastructure is built with anonymity and security in mind so you can scrape Bing search pages effectively. Our team of dedicated engineers is regularly monitoring our vast network of proxies to ensure the stability and efficiency of our API. It is also powered by an AI system designed to take the burden away from your application, allowing you to collect all the data your business needs to succeed.
The complete crawling and scraping platform for your business

Crawling API
Crawl and scrape data using our powerful Crawling API
Built on top of thousands of rotating residential and data center proxies, the Crawling API can help you avoid the most common issues with scraping, such as IP blocks, bot detection, and CAPTCHAs. Use this highly scalable API if you want to get the full HTML source code or the parsed data of a website.
---

Screenshot API
---

Cloud Storage
---

Crawler
---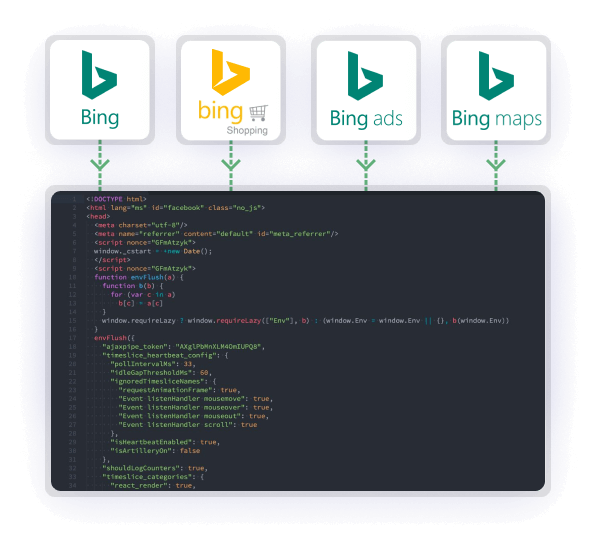 Scrape millions of Bing SERPs with unlimited bandwidth
Crawlbase provides the fastest response time possible with very accurate results. Our API will allow you to scrape as much content as you need from Bing search engine results without file size restrictions. A single API call can download the data of an entire URL with a default rate limit of 20 requests per second (which can be increased if needed).
Start crawling in minutes
Sign up now with
Crawlbase

to access our highly scalable API

We are here to make the internet accessible for everyone. Our service provides easy scalability features with free utilization of our libraries and SDKs.




An easy-to-use API for everyone
For beginners and experts, for small and big projects, for casual users and developers. Our API is so convenient to use you can start scraping Bing search results in no time.
Get your authentication token now and try your first API call with just one simple cURL request: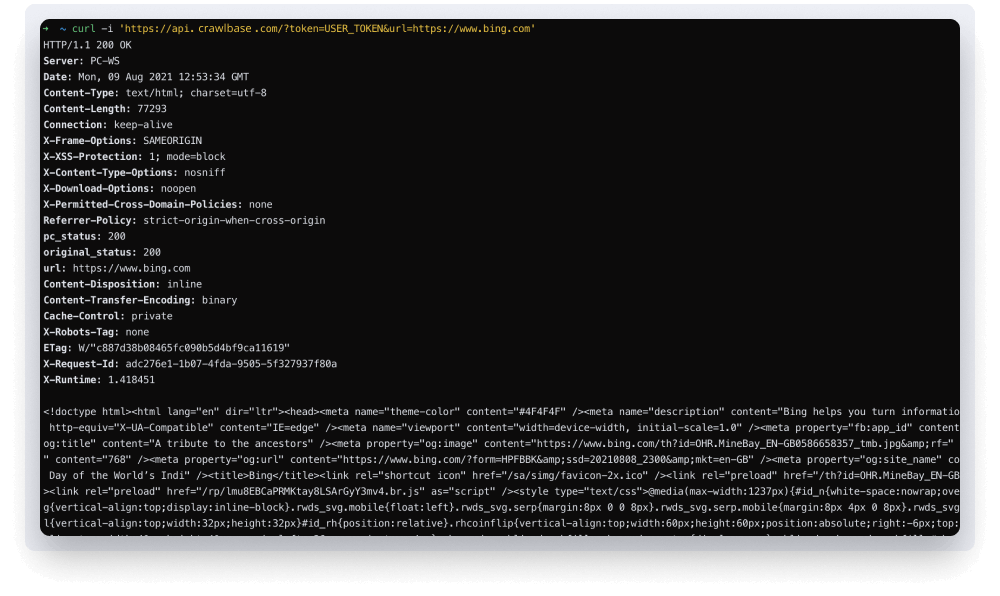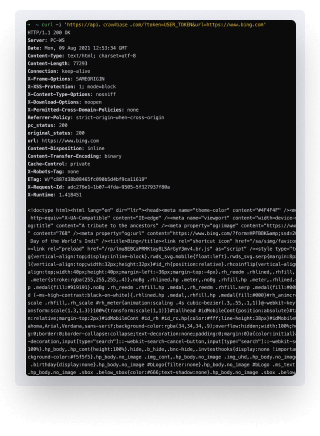 Frequently Asked Questions
Can I get the parsed content in JSON format instead of the full HTML source code of the page?
Yes, our Crawling API comes with an optional data scraper that allows you to extract the data directly from Bing SERPs without the need to build HTML parsers. If there are missing data that you want to include, you may contact our support team.
What happens if my request fails?
We have a very high success rate in most cases, but in the event your request fails, you can simply retry the call as failed requests are not charged.
Is it possible to have my API request geolocated from a specific country?
Yes, you are free to pass our API's country parameter on each of your requests. By default, you will have access to 27 countries.
How do we scrape the next page of the search results?
The user will need to use the pagination of each website. For Bing, you will have to include the "&first" parameter on the URL (e.g., &first=0, &first=10, etc.). For more information, please contact our support team.
Customers & Clients
Used by the world's most innovative businesses – big and small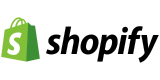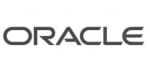 Supporting all kinds of crawling projects
Create Free Account!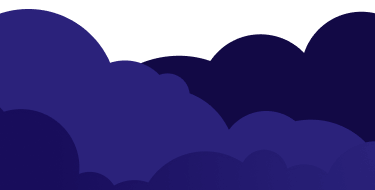 Start crawling and scraping the web today
Create a free account and then apply from the dashboard.

Start crawling in minutes