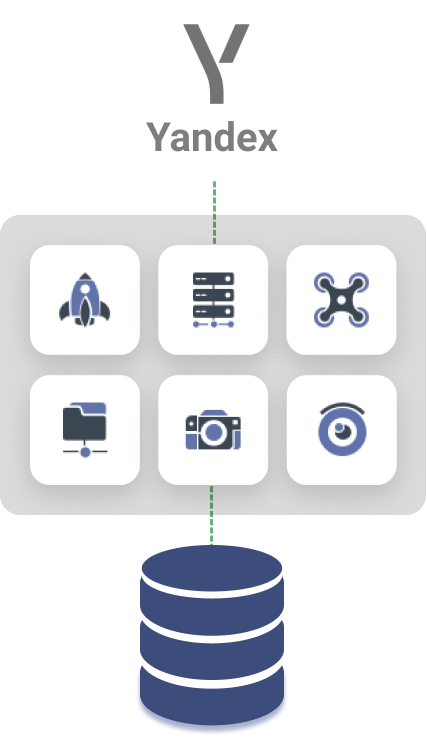 Are you tired of getting blocked when scraping
Yandex

search pages?

Use the most effective API for crawling and scraping Yandex pages now!

• Highly scalable APIs with unlimited bandwidth using our worldwide proxies.
• Enhanced with Artificial Intelligence to bypass bot detection and CAPTCHAs.
• Top-quality rotating proxies with virtually zero downtime.
• Get 1000 free requests upon signing up. No subscription required!

Create a free account and then apply from the dashboard.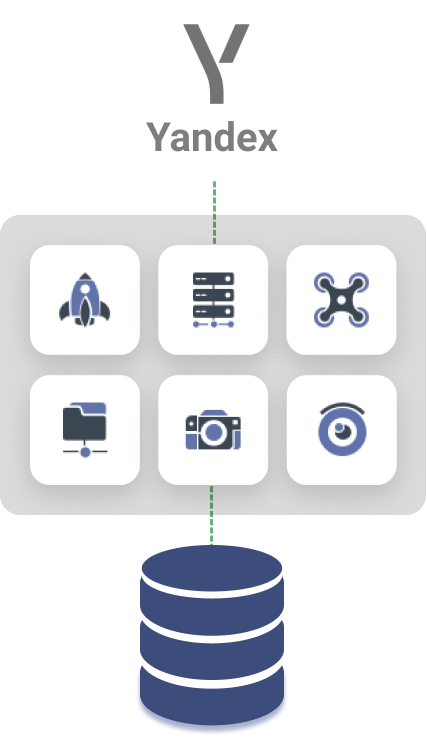 Yandex N.V. is currently the largest technology company in Russia that offers various types of products and services. They are best known for their Yandex search engine and other services like Email, Maps, and browser. Currently, they are holding the number one spot in terms of market share in Russia, beating Google by a few percentages. So, there is no surprise if you want to get your hands on those valuable data. However, if your business requires constant access to Yandex pages, you may find it increasingly difficult to scrape due to hindrances like CAPTCHAs and IP blocks.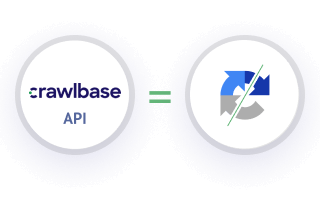 That being said, Crawlbase understands what exactly is needed to enhance your workflow significantly. We provide the best tools to avoid block requests, proxy failure, and captchas while trying to crawl Yandex pages. To ensure that every request is a success, our API is built on top of thousands of rotating proxies around the world. Together with our most advanced Artificial Intelligence, our platform will be your one-stop solution for all of your scraping needs.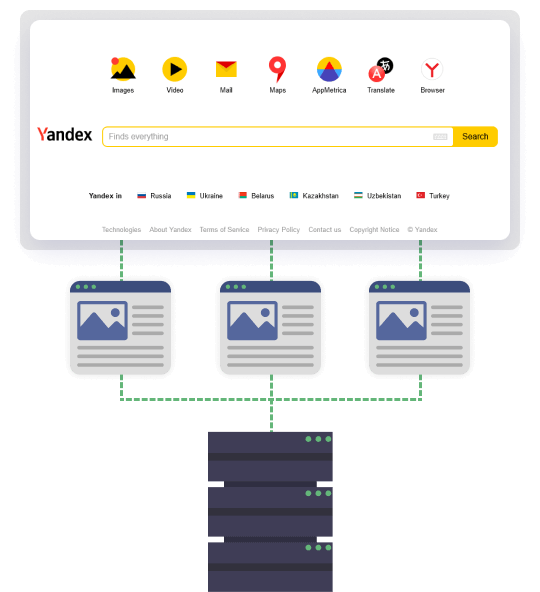 Access public data securely from Yandex Search Engine Results
Our API is built on top of thousands of residential and data center proxies located all over the world to ensure your crawler will stay anonymous, all while effectively bypassing blocks or CAPTCHAs that Yandex will constantly throw at you.
Easily integrate our API into your existing system so you and your team can quickly start extracting valuable data from Yandex search results.
Start crawling in minutes
The all-in-one solution for your data collection needs
Crawlbase is perfect for beginners and experts, small and big projects, casual users and developers.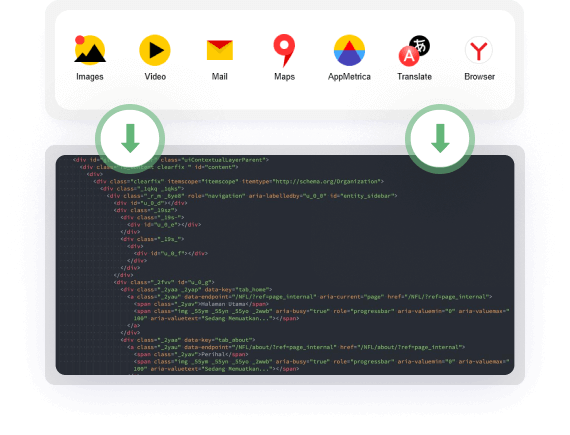 Scrape Yandex pages efficiently with no compromises
The API can be used not just for Yandex SERP but also with Yandex products like the map and browser. We have built our API to handle each request as accurately as possible. With a default rate of 20 requests per second and an average response time of 4 to 10 seconds, our API is considered one of the fastest in the market.
Send any API requests with minimal effort
Our products are designed to be highly scalable. Utilize the API by itself and crawl individual Yandex SERPs, or integrate the API base part to your current system and start scraping thousands or even millions of pages in a short amount of time.
Get your API authentication key by signing up and try your first call with just a simple cURL request: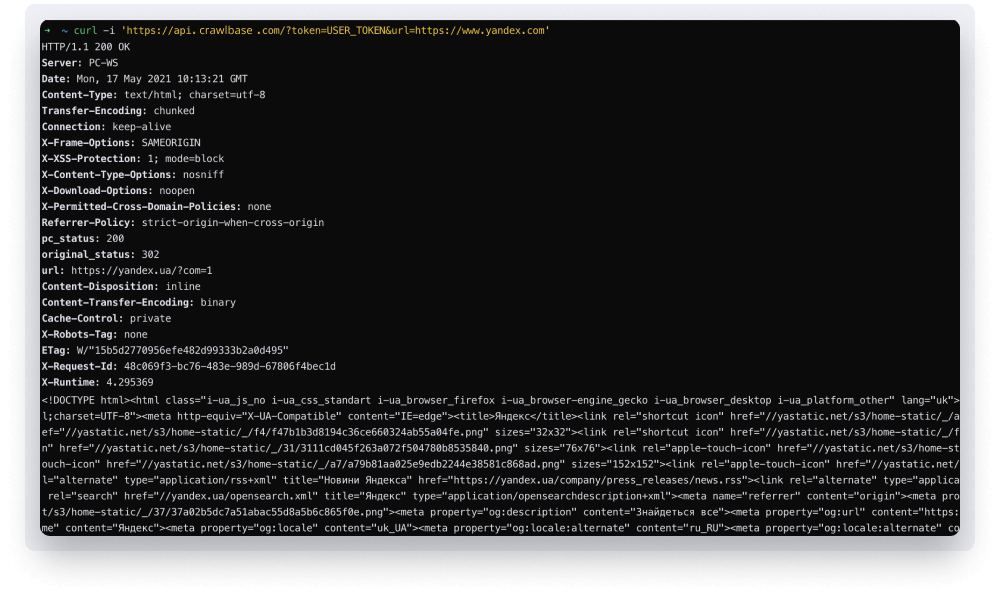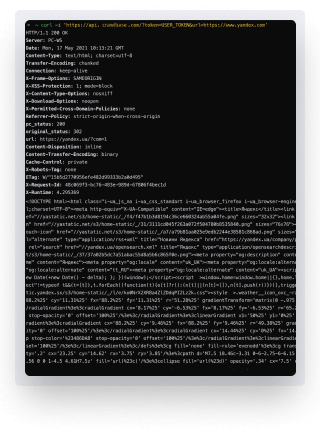 Frequently Asked Questions
Instead of extracting the HTML source code, can I get the scraped content using the API?
Yes, our Crawling API comes with the optional generic data parser for Yandex. If you wish to see the actual results, we recommend testing it using your free requests after signing up.
Is it possible to have my API request geolocated from a specific country?
Yes, you are free to pass our API's country parameter on each of your requests. By default, you will have access to 27 countries.
The default rate limit of 20 requests per second may not be enough. Can we increase that?
You may contact our support team if you require a higher rate limit so we can evaluate your use case and scale it up to meet your needs.
We already have a scraper built for Yandex, but we need proxies to avoid IP blocks and captchas. Can we still use your API?
If your app can perform HTTP requests, then you will be able to integrate our API. You have the option to use the base part with any programming languages or use our SDKs and libraries for easy API integration.
Scrape millions of Yandex Search results
Do you need to extract massive data from Yandex every day? Start using Crawlbase now with unrestricted bandwidth to scrape thousands or even millions of pages per month!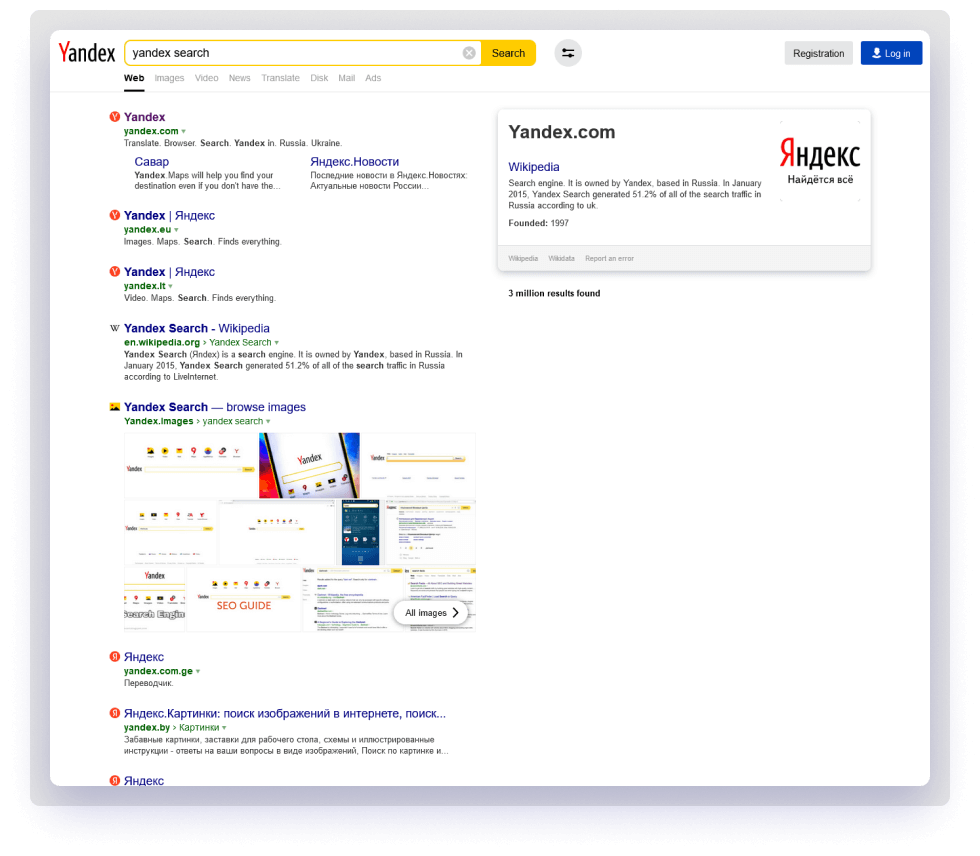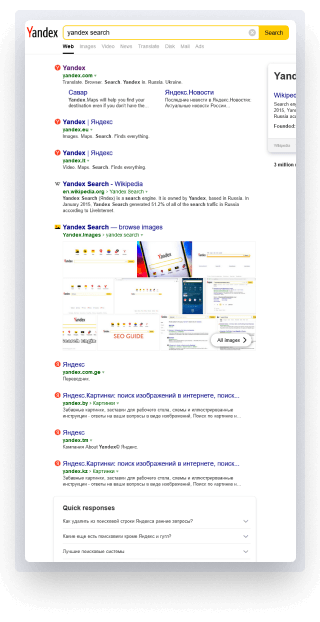 Customers & Clients
Used by the world's most innovative businesses – big and small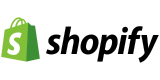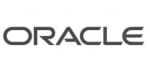 Supporting all kinds of crawling projects
Create Free Account!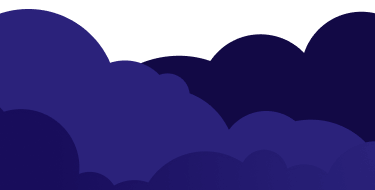 Start crawling and scraping the web today
Create a free account and then apply from the dashboard.

Start crawling in minutes