Use the best web crawler for Google SERP
Extract limitless data from Google Search Engine Result Page with our crawling and scraping tools.
Experience the true internet freedom with our unlimited data bandwidth

Easy to set up, highly scalable APIs

Optimized for reliability and speed

1000 free requests upon signing up
Create a free account and then apply from the dashboard.


There is no doubt that Google has the most popular search engine today. Everyone on the internet has surely used Google's search engine one way or another. This is also the main reason why Google SERP is by far the most valuable source of data for crawling and scraping which can be necessary for various reasons, such as checking site rankings for SEO, crawling images for machine learning, scraping jobs, or even product reviews.
Google offers their own API to get a more refined search results, but why do you need to use a different API if Google already has one? It is simply because the Google API is very limited in terms of data extraction capabilities and is usually more expensive. Crawlbase on the other hand, offers anonymity and promises to provide the best data results possible all while being reasonably affordable which will make much more sense for wider use cases.
Here at Crawlbase, we let you focus on your business' growth and stop your worry about data crawling and scraping needs. Our crawling engines and API for Google SERP and images are powered by our artificial intelligence system that is designed to take care of the weight from your application and reduces your project costs since you won't need to buy unique proxies over and over again.
Access vast amount of public data securely from Google Search Engine Results
Our API is built on top of thousands of residential and data center proxies all over the world to ensure your crawler will stay anonymous, all while effectively bypassing blocks or CAPTCHAs that Google will constantly throw at you.
Easily integrate our API to your existing system so you and your team can quickly start extracting substantial data from Google searches.
Start crawling in minutes
Scrape any Google content worldwide
You are not restricted from crawling other Google SERP domains. Our API will allow you to scrape other domains such as google.de, google.co.uk, google.se, and other Google content like maps, flights, and much more.
With our limitless bandwidth, you can get all sorts of search result pages, job pages, images, and data for your SEO or marketing projects while saving you the burden of setting up rotating proxies or infrastructure.
An easy-to-use API for everyone
For beginners and experts, for small and big projects, for casual users and developers. Our API is so easy to use you can start scraping Google in minutes.
Get your token now by signing up and try your first API call with just one simple cURL request and get Google SERP's scraped content:
The all-in-one solution for your data collection needs
Use our Crawling API to get the full HTML code and scrape any content that you want.
Take a screenshot of an entire Google SERP in high resolution if you wish to keep track of any visual changes easily with our Screenshots API.
Send your crawled pages straight to the cloud using the Crawlbase's Cloud Storage.
For huge projects, use the Crawler with asynchronous callbacks to save cost, retries, and bandwidth.
Contact our team of scraping experts
Frequently Asked Questions
Why does Google block web scrapers?
Google doesn't like 3rd party web scrapers even though Google themselves has one of the biggest web crawlers to index the internet. Google's priority is to protect its search engine with the best security technology available on the market as it is their most valuable product to date.
Can I use Google SERP parameters with your API?
Yes, you can definitely use any Google SERP parameters and include them in the URL when using our API. Some of the most useful Google parameters are the &num parameter (if you want more results in one request) and the &uule parameter (if you wish to specify the geolocation of your search results).
What else can I do with the data?
A lot of companies build their projects around Google SERP and the like. It is mainly because they can utilize the vast amount of data these engines provide and find interesting ideas and useful information that can either enhance their product or improve marketing strategies. Data is the most valuable asset right now; the only limitation is your imagination.
Customers & Clients
Used by the world's most innovative businesses – big and small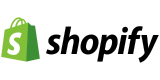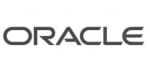 Supporting all kinds of crawling projects
Create Free Account!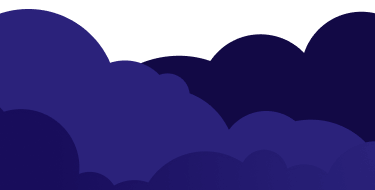 Start crawling and scraping the web today
Create a free account and then apply from the dashboard.

Start crawling in minutes