Scrape thousands of artwork from
DeviantArt

without getting blocked.
Use
Crawlbase

now!

Create a free account and then apply from the dashboard.


DeviantArt is the largest social network platform for digital artists and art enthusiasts to date. With more than 60 million members uploading tens of thousands of art pieces every day, DeviantArt is one of the best places to browse and download various artworks like digital paintings, wallpapers, pixel arts, anime, and film snapshots.
That said, extracting thousand of data manually from websites will consume a lot of your time. Using scrapers with subpar proxies and anti-bot detection algorithms will most likely get you banned. Crawlbase aims to solve all these problems using our AI-enhanced crawler engine built on top of premium rotating proxies.
Fully optimized for crawling DeviantArt Galleries
Crawlbase does not store or cache website data. You are guaranteed to always get fresh and real-time results with great speed and accuracy when scraping all sorts of content on DeviantArt.
The complete package for your data collection needs

Use our Crawling API to get the complete HTML source code and scrape thousands of artworks without getting blocked.

Take a high-resolution image of any DeviantArt content using the Screenshots API if you want to keep track of any visual changes.

Running out of storage space? Send your crawled pages straight to the cloud with the Crawlbase's Cloud Storage.

Migrate to the Crawler with asynchronous callbacks to save cost, retries, and bandwidth for your massive projects.
Quick and easy API deployment
Developed with simplicity and scalability in mind, Crawlbase is suitable for any use case. For beginners and experts, for small and big projects, for casual users and developers.
Get your API authentication key by signing up and try your first call with just a simple cURL request:
High-quality servers with 99.9 % network uptime. No more proxy failures and unproductive hours.
Enhanced with AI and machine learning, Crawlbase's vast network of quality proxies is well monitored and maintained by dedicated engineers to guarantee stability and efficiency. Our API will allow you to scrape as much content as you need from any DeviantArt gallery without file size restrictions. A single API call can download the data of an entire web page with a default rate limit of 20 requests per second (which can be increased if needed).
Crawl and scrape Deviantart
Why should you choose Crawlbase?
We are committed to becoming everyone's gateway to data freedom. That is why thousands of individuals and companies around the world trust Crawlbase.

Simple pricing
Choose between pay-per-use or subscription-based products. Guaranteed no hidden fees.

No commitment or contracts
It is your account, and you decide when to stop. You are free to cancel any time.
Frequently Asked Questions
We want to test your API extensively before committing. Can we get more than 1000 free requests?
You should be able to get a good understanding of our API's performance with the free requests provided. In any case, you can get an extra 9000 free requests by simply adding your billing details to your Crawlbase account.
Can we crawl website content while logged in?
By default, our API can only crawl public data. However, we offer an option to send cookies if you require a login session to scrape a website's content. If you need more information, please see our product documentation or contact the support team.
What happens if my request fails?
We have a very high success rate in most cases, but in the event your request fails, you can simply retry the request as failed requests are not charged.
Do you have libraries for easy integration?
Yes, Crawlbase offers high scalability features for easy API integration to your existing system or infrastructure. We have libraries & SDKs for Node.js, PHP, Python, Ruby, and more.
Customers & Clients
Used by the world's most innovative businesses – big and small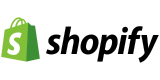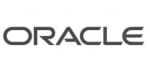 Supporting all kinds of crawling projects
Create Free Account!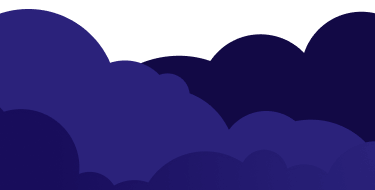 Start crawling and scraping the web today
Create a free account and then apply from the dashboard.

Start crawling in minutes