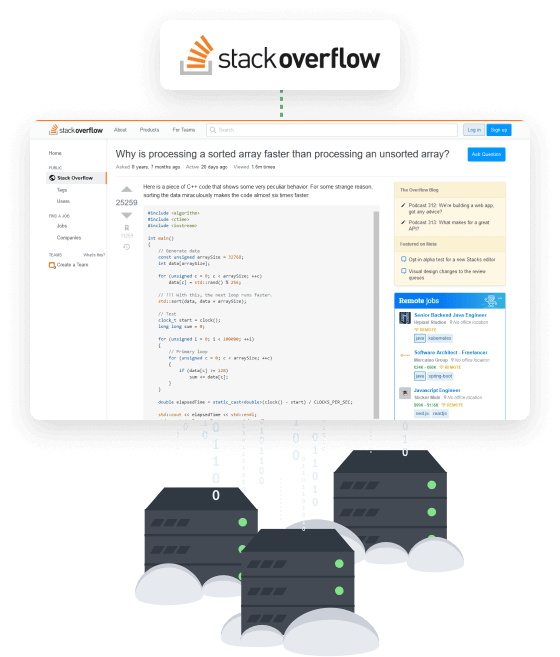 Extract big data from
Stack Overflow

website without getting blocked

Use the most effective API for crawling and scraping Stack Overflow content now.

• No bandwidth restrictions. Use our APIs as much as you need.
• Easy-to-use API. You can start scraping in just a few minutes.
• Built on a solid foundation. Virtually zero downtime.
• Free 1000 API requests upon signing up.

Create a free account and then apply from the dashboard.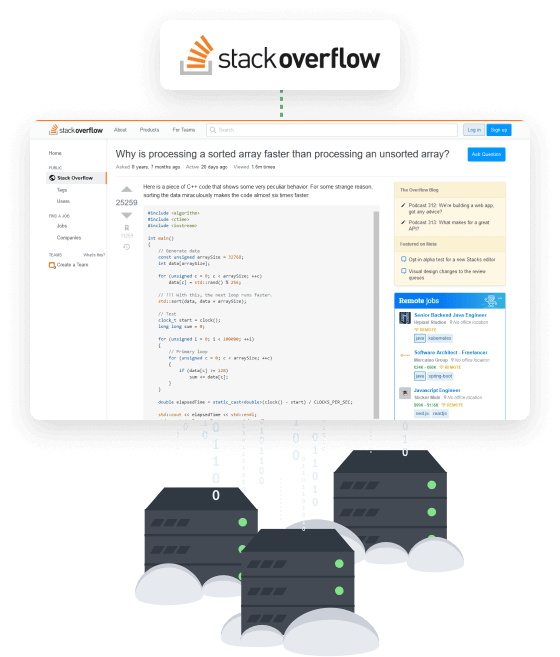 If you're into web scraping, chances are, you are also familiar with the Stack Overflow website. It is an open community IT website built by developers and is mainly built for developers as well.
A vast amount of information can be found on the Stack Overflow website. Ranging from simple questions and answers about coding, product advertising, to browsing jobs by technology. So, if you want to gather all this information efficiently, we got the right tool for you.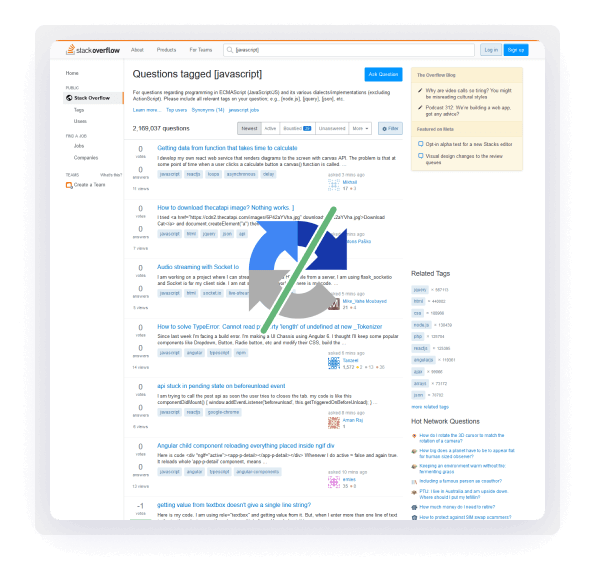 Avoid getting blocked and bypass bot detection
Scrape various Stack Overflow pages without worrying about failed requests, IP leaks, or CAPTCHAs. Our team of network experts is constantly looking for newer proxies worldwide and replacing the faulty ones to ensure maximum crawling efficiency.
Every API call is handled by our Artificial Intelligence to achieve the perfect blend of speed and reliability.
Start crawling in minutes
Scrape thousands of pages with our feature-rich APIs
Our crawling and scraping tools can extract any information you need from most web pages. You have the option to retrieve the full HTML source code or get the scraped content instead, execute normal API requests or switch to JavaScript rendering when needed, or utilize our wide range of parameters to further enhance your scraping capabilities.
Every Crawling API feature is available at your disposal with no hidden fees.
Crawl and scrape Stackoverflow
Send API requests with minimal effort
Our products are designed to be highly scalable. Easily utilize the API by itself and crawl individual Stack Overflow pages, or integrate the API endpoint to your existing system and start scraping thousands or even millions of pages in a short amount of time.
Get your API token now by signing up and try your first call with just one simple cURL request: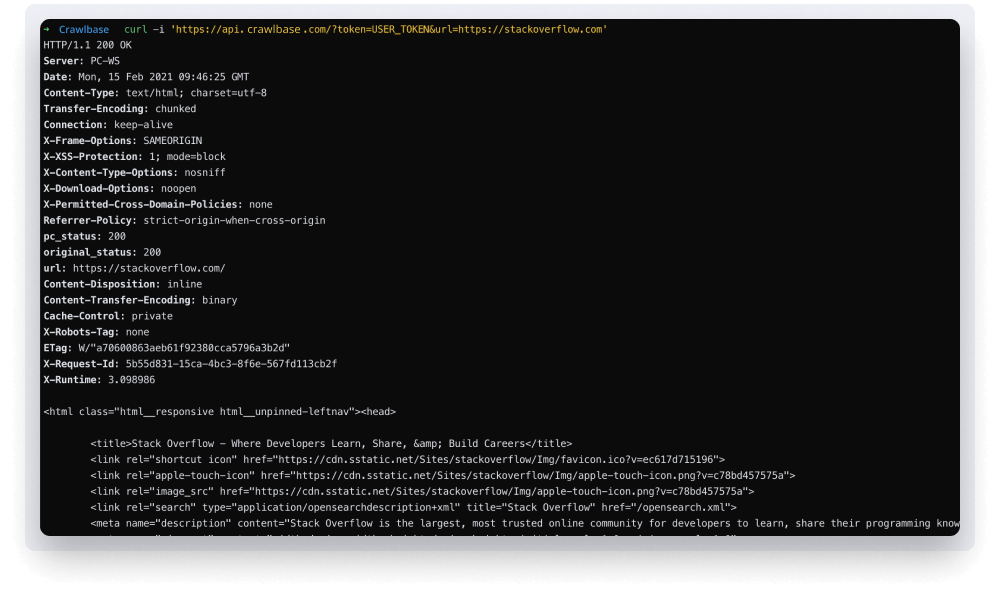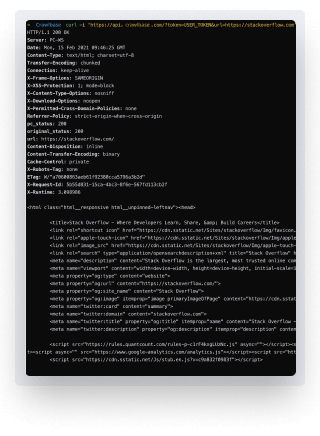 The all-in-one solution for your data collection needs
Use our Crawling API to get the full HTML code and scrape any content that you want.
Take a screenshot of an entire Stackoverflow page on any screen resolution if you wish to keep track of any changes easily with our Screenshots API.
Send your crawled pages straight to the cloud using the Crawlbase's Cloud Storage.
For huge projects, you can use the Crawler with asynchronous callbacks to save cost, retries, and bandwidth.
Contact our team of scraping experts
Why Crawlbase crawler
Crawlbase is loved by thousands of individuals and companies around the world. Giving the word about data freedom will allow you to gain monthly.

Simple pricing
Pay-as-you-go pricing with no hidden fees.

No long-term contracts
It is your account and you decide when to stop, can be cancelled at any time.
Customers & Clients
Used by the world's most innovative businesses – big and small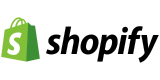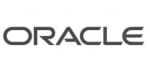 Supporting all kinds of crawling projects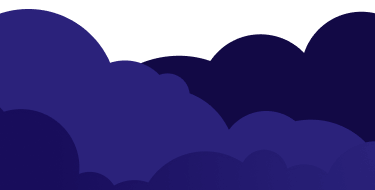 Start crawling and scraping the web today
Create a free account and then apply from the dashboard.

Start crawling in minutes