Crawl and extract all types of data from
Walmart

with ease

Use Crawlbase's scraping solution to handle proxies and avoid issues such as IP blocks and CAPTCHAs!

• Highly scalable APIs designed for easy deployment and integration.
• Top-quality servers with 99.9 % network uptime.
• Rotating proxies on each API request to ensure exceptional success rates.
• Get 1000 FREE requests upon signing up.

Create a free account and then apply from the dashboard.


Avoid the hassle of getting blocked!
Scrape Walmart content like product data, search results, images, and more using Crawlbase
Walmart might be a familiar brand as a massive American retail corporation with mostly brick-and-mortar stores. However, as a result of its modern era transition, Walmart's online product database has grown immensely to compete with other e-commerce giants like Amazon and eBay.
So, if you are looking to extract various product information for data mining or other purposes, Walmart's vast inventory can be of great value. But how can you easily access and download such data without getting banned? Crawlbase is the answer.
The all-in-one solution for your data collection needs
We created an accessible and affordable platform that will allow anyone to benefit from the vast information the internet offers.
Stop worrying about proxies, maintenance, and downtime
Each API request will go through our pool of thousands of rotating proxies worldwide that can easily bypass all obstacles when scraping website data. Crawlbase will handle your connection to the website so you and your team can focus on extracting those needed data for SEO, market analysis, product listings, etc. Our team of dedicated engineers is constantly monitoring our vast network of proxies to ensure the stability and efficiency of our API 24/7.
Scrape millions of Walmart content with unlimited bandwidth
With Crawlbase, you can always query fresh data. You have the option to retrieve the full HTML source code or get the scraped content instead. You can also execute normal API requests or switch to JavaScript rendering when needed and utilize our wide range of parameters to further enhance your scraping capabilities.
Extract as much data as needed from Walmart's massive online inventory without bandwidth restrictions. We guarantee to deliver the most accurate data results possible.
Start crawling in minutes
Simple yet highly scalable API for everyone
Utilize the API by itself to crawl Walmart product pages, or integrate the base part to your current system and start scraping millions of pages automatically.
Compatible with any programming language. Including free-to-use libraries for Python, Node.js, Ruby, PHP, and more.
Get your API authentication key by signing up and try your first call with just a simple cURL request:
Frequently Asked Questions
What is the rate limit of your API?
The default rate limit for most websites is 20 requests per second. However, if you need to scale it up to meet your production needs, you can easily contact us to discuss your rate limit increase.
What happens if my request fails?
We have a very high success rate in most cases, but in the event your request fails, you can simply retry the call as failed requests are not charged.
Is it possible to have my API request geolocated from a specific country?
Yes, you are free to pass our API's country parameter on each of your requests. By default, you will have access to 27 countries.
How do we scrape the next page of the search results?
The user will need to use the pagination of each website. For Walmart SERP, you will have to pass the parameter &page=2 in the URL to get to the second page. For more information, please contact our support team.
Customers & Clients
Used by the world's most innovative businesses – big and small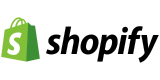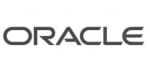 Supporting all kinds of crawling projects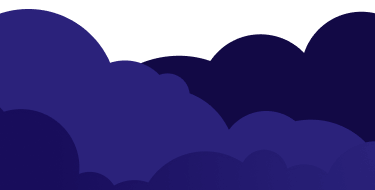 Start crawling and scraping the web today
Create a free account and then apply from the dashboard.

Start crawling in minutes