Access and extract unlimited data on Amazon by using
Crawlbase
Use the most effective API for crawling and scraping any Amazon pages now!
No bandwidth restrictions and highly scalable API using our worldwide proxies
Built for maximum efficiency with virtually zero downtime.
Enhanced with Artificial Intelligence to bypass bot detection and captchas.
Instantly get 1000 free requests upon signing up. No subscription is required.
Create a free account and then apply from the dashboard.


Amazon is currently the internet's largest eCommerce platform. If data is gold, then Amazon is the biggest gold mine in the world. So, there is no surprise if a lot of smaller companies want to get their hands on the valuable data that you can gather from this online retailer. However, if your business requires constant access to Amazon pages, you may find it increasingly difficult to scrape these pages due to persistent roadblocks like captchas and bot detection.
Crawlbase knows exactly what needs to be done to greatly improve your workflow. We provide the best tool to avoid block requests, proxy failure, and captchas while trying to crawl Amazon pages. To ensure that every request is a success, our API is built on top of thousands of quality proxies around the world, and together with our most advanced A.I., our product will be your one-stop solution for all of your scraping needs.
The best way to stay anonymous while crawling Amazon SERP
Each API request will go through our pool of thousands of mixed proxies worldwide which will effectively bypass all hindrances when scraping for data on Amazon's search results. This simply means that you do not have to worry about getting blocked, so you and your team can just focus on obtaining the information you needed as much as you want and use it for SEO, marketing strategy, product monitoring, and more.
Scrape all Amazon pages efficiently and with no compromises.
Our API can be used not just for Amazon SERP, it also works well with every Amazon page like product details, offer listings, seller's information, and reviews. We have built our neural A.I. to handle each request as accurately as possible. Also, with a default rate of 20 requests per second and an average response time of 4 to 10 seconds, our API is considered one of the fastest in the market.
Simple but highly scalable API for everyone
Use it as it is, or as a base for your infrastructure. Our API is perfect for beginners and experts, for small and big projects, for casual users and developers. It's so easy to use, you can start scraping Amazon web pages in minutes.
Get your token now by signing up and try your first API call with just one simple cURL request:
The all-in-one solution for your data collection needs
Use our Crawling API to get the full HTML code and scrape any content that you want.
Take a screenshot of an entire Amazon page on any screen resolution if you wish to keep track of any changes easily with our Screenshots API.
Send your crawled pages straight to the cloud using the Crawlbase's Cloud Storage.
For huge projects, you can use the Crawler with asynchronous callbacks to save cost, retries, and bandwidth.
Frequently Asked Questions
Instead of the HTML source code, can I get scraped content using the Crawling API?
Yes, our Crawling API comes with the optional data scrapers for different Amazon pages, like product-details, SERP, product-reviews, and best-sellers. Visit our documentation to learn more.
Can I use Amazon search parameters when sending my requests to the API?
Yes, you can include any valid Amazon URL parameters to enhance your results when scraping Amazon pages. (e.g., &pageno, &ref, etc.)
What are the supported countries or domains?
Our API supports virtually all countries for Amazon. Just enter a valid Amazon domain and our A.I. can handle the rest to provide you the most accurate response. However, you also have the option to manually
We are planning to scrape millions of pages per day, your rate limit of 20 requests per second may not be enough for us.
Our API is designed to scale and handle huge projects with ease. If you need to increase the request rate, simply contact our support team to raise your concern.
Customers & Clients
Used by the world's most innovative businesses – big and small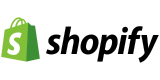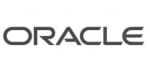 Supporting all kinds of crawling projects
Create Free Account!
Customer Success stories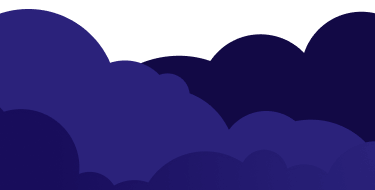 Start crawling the web today
Try it free. No credit card required. Instant set-up.

Start crawling in minutes