Do you need an all-in-one solution for scraping Twitter data?
Try
Crawlbase

now!

Create a free account and then apply from the dashboard.


One of the most popular social media platforms on the internet, Twitter is an industry giant alongside Facebook and Instagram. Since its creation in March 2006, Twitter has seen a steady growth of users and has been listed as one of the most visited websites in the world. Twitter also popularized the use of hashtags and tweets which is considered by some as a microblogging service. As of today, there are more than 330 million active users that post tweets several times a day, making the Twitter platform a great place to scrape tons of valuable data.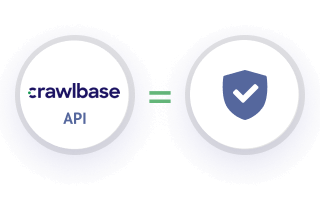 If your plan is to gather data and use it for SEO, brand campaigns, or for any marketing purposes, then Twitter is a great place for that. However, crawling and scraping data on Twitter is not a walk in the park. If you try to send a request to its domain you might experience rejected request due to its bot detection algorithm or in some cases, a permanent IP block. So, how do people manage to scrape content on Twitter? Simple, use multiple proxies. But do you know what's even better? Thousands of rotating proxies! Here at Crawlbase, you will get what exactly is needed to bypass such blocks and scrape the content you need with ease.
Scrape tweets, hashtags, and posts, all while staying absolutely anonymous.
Most social media sites like Twitter do have a layer of bot detection at their core. Without the proper tool, you won't be able to constantly succeed in scraping data out of it. With Crawlbase, you can forget about CAPTCHAs, getting banned, or receiving invalid responses. Our API is built on top of thousands of quality proxies integrated with Artificial Intelligence to deliver the most accurate data efficiently on every request.
The most advanced API for crawling and scraping Twitter pages
Optimized for speed and reliability.
100% No bandwidth limitations. Send as many requests as necessary.
Easy to set up, beginner-friendly APIs.
Sign up now to instantly get 1000 FREE requests. Subscription is not required.
The complete package for your data collection needs
No need to look for other services to complement or boost your scraping methodology. Crawlbase offers various products that will help you stay on top of the game.
Achieve maximum efficiency with one of the fastest response times and highest API request rates.
Crawlbase's vast network of quality proxies is well monitored and maintained by dedicated engineers to guarantee the stability and effectiveness of our API. Our entire infrastructure is designed to deliver the fastest response time possible with very accurate results.
Simple and intuitive API designed for everyone
Easily deploy our API in no time! Perfect for beginners and experts, small and big projects, casual users, and developers.
Compatible with any programming languages with available libraries for Python, Node.js, Ruby, and more.
Sign up now and get your token to make your first API request and crawl Twitter URLs with just a simple cURL request:
Unlimited bandwidth with virtually zero downtime
Need to scrape thousands or even millions of Twitter tweets or hashtags every day? Crawlbase got you covered with limitless bandwidth and 99.9% network uptime. Test it first and just scale up your production anytime at your own pace.
Frequently Asked Questions
Instead of the HTML source code, can I get scraped content using the Crawling API?
Yes, our Crawling API comes with the optional data scrapers for different Twitter tweets, like product-details, SERP, product-reviews, and best-sellers. Visit our documentation to learn more.
Your data scraper gives too much data that we do not need. Can we use it to scrape more specific bits of information on Twitter?
Yes, our API can be used with any programming language you like. The best way to scrape pieces of information online is to use HTML parsers like beautifulsoup or cheerio while using our libraries for easy integration.
I want my requests to come from a different country, is that possible?
Geolocalization is one of our APIs capabilities. You can use the country parameter if you want your requests to be geolocated from a specific country. By default, your account will have access to more than 25 countries that you can use anytime on each of your API requests.
What is the rate limit of your API?
The default rate limit for most websites is 20 requests per second. However, if you need to scale it up to meet your production needs, you can easily contact us so we can discuss your rate limit increase.
Customers & Clients
Used by the world's most innovative businesses – big and small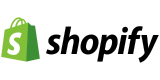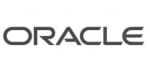 Supporting all kinds of crawling projects
Create Free Account!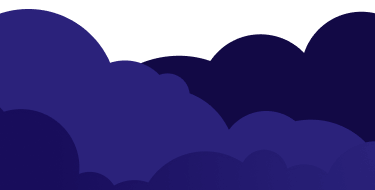 Start crawling the web today
Create a free account and then apply from the dashboard.

Start crawling in minutes