"What kind of marketing methodology do I need to do so I can learn more about my target market and the prospects in it?". "How many emails do I need to send so I can get responses from my prospects and be able to learn more about how I can sell to them?. "How much money should I invest in someone who can gather customer data for me?".
These are probably just a few of the many questions that you have right now- thinking of ways on how to get relevant customer data for your business. You probably have resorted to the conventional way of doing this; paying someone to search for customer data.
Now, we all know that this method takes a long time to complete, requires a huge amount of money, and the hardest part is; it doesn't give you enough results. It is inefficient and it's just a total waste of time and money, and some hope. There are so many other ways which businesses use to gather data, each has their own pros over the others but nowadays, efficiency and quality while maintaining a low-cost requirement is the difference maker. We will talk about this in this article.
Who uses data nowadays?
Before we go further, let us talk about why and how data is important in today's business. Is this something really relevant? Does the benefit of investing on data apply to all businesses? The answer is an absolute "Yes!". Data is the new gold today. It is what fuels a lot of businesses by giving their stakeholders enough knowledge about market trends, challenges, and opportunities.
Raw data can be turned into predictive data which are commonly used by insurance companies, e-commerce and manufacturers, service industries, and many more. E-commerce and manufacturing companies use data on social media to know more about demographics in their target locations. They also use these information to capture possible interests from customers with their hashtags, commonly shared content, commonly used and liked comments so they will know what's "HOT" and what's "NOT".
They also crawl websites like Amazon, and many other retail e-commerce websites to capture pricing information, dimensions, and even product reviews so they can come up with ideas for their own product/service innovations and development. Even the Real Estate industry uses data to look for prospects and good properties for their listings.
As fishy as it may sound, but there are also those who uses massive loads of raw data and convert them into something that they also sell to specific industries and business types.
How far can I go with data?
Is there any limitation as to why a business would need data? Well, the variety is unlimited. Businesses need data for so many reasons whether those are for their external or even in their internal uses. Would you believe me that are companies who let their Human Resource and Recruitment departments use data so they can create predictive analysis on their applicants and employees. These might sound very technical and but the truth is, and to make things simple, they just capture raw data available from the web and convert them into analytics and AI. Pretty scary isn't it?
Well, someone can argue that data still doesn't 100% tell you everything. For the example above, it can be used as a tool to produce predictive algorithms to predict employee behavior and tendencies, but it doesn't still offer a full 100% guarantee- that maybe true, but in today's trend in the world business, every thing is something to race on, every day you are in an endless "Who gets it first win" mode.
How much should I scale up and how much data do I need?
Now, this question is commonly asked by many but the answer to it really depends on the type of the business, its products and services, and how far does the business really want to go if we are talking about their data usage. There are several factors that you have to consider which could be some of the following but are not limited to:
With the business that I have, what kind of data do I need?
Is there a specific service or product that I need to create, develop, or even market, and what kind of data would I need to boost it?
How much should I invest on mining data?
And one of the most important question, if not the most important, "WHERE and HOW do I get it?"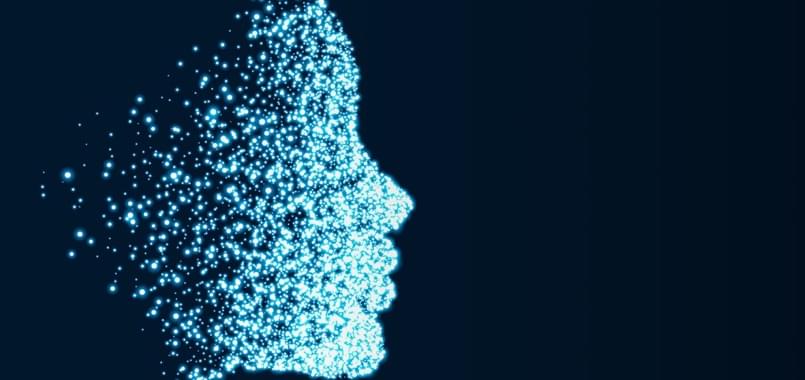 WHERE and HOW do I get data?
Okay, now that I have already given you some idea about what data is, why it is important, and who uses it, remember when I said that we will talk about getting data with "efficiency and quality while maintaining a low-cost requirement is the difference maker?", let us talk about it now.
Data, isn't it? Something that is available in the internet. Just take a seat, boot up your computer and search for anything in Google, you will mostly find almost anything that you will look for. Easy? Of course! You can probable to a few searches a day, right? Yeah, sure.
Let's say, you are a retailing business and you want to get data from e-commerce websites so you can study product details, pricing, dimensions, reviews, and maybe availability per region. You can have someone or a group in your team, to spend some time browsing through the websites and capturing the data that you need. Is it possible? Yeah, why wouldn't it be? But what if you're looking at websites which have BILLIONS of pages and with BILLIONS of different product? You'll definitely need more than just a team.
There are a lot of companies and providers who can help you get these data but if you are looking for a company who can not just give you data, but can give you quality while keeping things simple, and the cost-requirement is based on your project scale, there should be no one in the market who can beat Crawlbase (formerly ProxyCrawl).
What is Crawlbase (formerly ProxyCrawl)?
Crawlbase (formerly ProxyCrawl) is an all-In-one data crawling and scraping platform for businesses and business developers. Crawlbase (formerly ProxyCrawl) lets its clients crawl public websites and scrape data from the web with great convenience, because you can extract millions and even billions of data from the web, without a sweat. Crawlbase (formerly ProxyCrawl)'s Crawling API lets you do these in automation while giving you tremendously high success rates.
When you crawl and scrape data from the web, or even when you visit some websites, you get to experience some blocks like proxies and CAPTCHAs. Before redirecting you to your desired pages, you will be asked to decipher a code first. This is one of the many things that you'll encounter when you scrape data from webpages for your business. Crawlbase (formerly ProxyCrawl) let's you not worry about these blocks anymore. As I have said, efficient and quality data is what you'll get.
These blocks are just some of the many tools that websites use to keep crawlers and scrapers off their pages. Also, it would not be hard to explain why someone wouldn't want his identity traced when scraping and crawling someone else's website, right? While it is not illegal to do this, especially that Crawlbase (formerly ProxyCrawl) only crawls and scrapes public websites, businessmen and developers still want to make sure that they can proceed in extracting data while keeping their anonymity secure. Well, Crawlbase (formerly ProxyCrawl) does that for you- scrape millions and even billions of data anonymously!
How much does it cost?
Crawlbase (formerly ProxyCrawl) understands that every business has its own project scale, and that most of the time, smaller businesses only require smaller amount of data and should only invest money tantamount to their project size. The cost for crawling web pages and scraping data from the web depends on the scale of your project.
What do I need and how do I get started?
Crawlbase (formerly ProxyCrawl) will extract all the data that you need from almost any website as long as they're public. You need to have a developer to work on the behind-the-scene codes, supply as the URLs that you wish to crawl and scrape, and we'll give you what you need.
Get the data that you need from the web for your business by signing up on Crawlbase (formerly ProxyCrawl)'s website, and get 1,000 free requests!