A provider of telecom services who always strives to keep up with the rates of the competition to stay competitive. A wholesaler is always looking for ways to gain insight into the products they sell. Or it may be a comparison site that wants to integrate the data from other sites into its database.
Three examples of businesses benefiting from data scraping regarding their business growth. To put it simply, the system intercepts online information relevant to you. It then delivers it to your company in the format your business can actually use it. That's exactly what ScrapeIt does every day.
Comparative Features and Prices Between ScrapeIt and Its Competitors
Browse the curated list of Scrapeit alternatives below to find the right solution for your business or organization. Crawlbase ranks the top ScrapeIt alternatives for 2023. To make an informed decision for your business, compare ScrapeIt pricing and features to its competitors and alternatives based on features, ratings, user reviews, pricing, and more.
1. ScrapeIt
It is possible to grab data from an internet site and save it to your local drive once you enable this ScrapeIt feature. ScrapeIt scraper can easily be built using Web Scraping Language (WSL) even if you do not have any programming experience, and it is extremely easy to pick up. If you are looking for a secure and easy-to-use tool for web scraping, then it is a good choice and would be worth a try if you are seeking a tool that is both easy to use and secure.
2. Crawlbase
The Crawlbase tool makes it quick and easy to scrape web data without writing any code. Create structured spreadsheets from web pages within a few clicks of the mouse. A point-and-click interface makes scraping easy for anyone familiar with the internet. The process does not require any coding on your part. Data can be scraped from any dynamic website that contains data.
This application offers unlimited scrolling, dropdowns, log-in authentication, and AJAX functionality. The scraping of unlimited web pages is possible with this tool. You can crawl and scrape from unlimited web pages for free with our crawler. Multiple extractions can be done concurrently, 24 hours a day, 7 days a week, with faster scraping speeds. Data can be extracted from the Cloud anytime and at any frequency.
It is less likely that you will be traced and blocked if you scrape anonymously. We offer professional data scraping services at Crawlbase, as our data team will meet with you to discuss the requirements of your web crawling and data processing tasks to ensure that we can fulfill them. Hire web scraping experts to save time and money and utilize talent acquisition software to streamline your hiring process.
3. Sequentum
Sequentum is a low-code platform for web data collection at a scale that provides end-to-end support. We are thought leaders in our industry regarding web data extraction product design and risk mitigation strategies. Simplifying the problem of delivering, maintaining, and managing reliable web data collection at scale using multi-structured, constantly changing, and complex data sources.
In cooperation with industry leaders, there are published "considerations" for managing data operations ethically with minimal legal risk. Regulations governing our industry are being educated based on our work.
4. Actowiz
With Actowiz, you can automate your web scraping. Data extraction services include the following:
Setting up scrapers.
Running them.
Cleaning the data.
Checking the data quality.
Delivering it on time.
Our ongoing investments in automation, scalability, and process efficiency allow us to provide exceptional service without charging our customers additional fees. Clients receive better quality and dependable service compared to all other options.
Data scraping service with human-automation and validation, utilizing thousands of e-commerce websites worldwide for accurate and superior data extraction. E-commerce data is organized, aggregated, and scraped for different markets, websites, and SKUs. You can extract product prices, descriptions, rankings, ratings, and reviews.
5. Ficstar Web Grabber
You will always receive accurate, up-to-date competitor prices. Ficstar's competitor price data allows pricing managers to adjust prices based on competitor changes. After you work with us, you'll receive accurate competitor pricing data. Online competitor pricing data has been collected for hundreds of businesses.
Maintaining consistency and reliability of price data results is challenging. Currently, available website data is always accurate. Services are not limited by bandwidth and cannot fix changes on websites, blocked bots, or anything else.
6. PromptCloud
All web scraping services offered by PromptCloud can be customized to suit your needs. Depending on your requirements, source websites, data collection frequency, extracted data points, and data delivery mechanisms can be modified. By aggregating data from multiple sources, our crawler helps clients get data from multiple sources in one place.
Various companies can use this feature, from news aggregators to job boards. All solutions are available on a cloud platform, with low-latency data feeds and highly scalable infrastructures. Hence, even the tiniest changes to your website will be automatically tracked.
7. Invisible
Your database is created by using the Internet. As a data management service company, Invisible helps clients collect, organize, and search for data.
Among the uses of Invisible are updating online reservations, maintaining pricing information for a set of SKUs, tracking residential or commercial property updates, and monitoring market changes. The task of accomplishing this task was accomplished using more than 300 different software applications.
8. Web Robots
Web Robots provide crawling and scraping of B2B websites. Automates the process of locating and extracting data from web pages. A CSV or Excel file will be provided to you. You can run it as an extension for your Chrome or Edge browser. Our web scraping service is fully managed. Data can be delivered to a database or API.
There is a customer portal where data, source code, statistics, and reports can be viewed—excellent customer service and a guaranteed service level agreement. You can write your robots in JavaScript using this platform. JavaScript and jQuery make it easy to write. A powerful engine that uses the full Chrome browser. Reliable and auto-scaling.
9. Apify
Apify scrapes and automates web content. You can make any website into an API using this tool. Developing data extraction or web automation workflows yourself is possible. You can buy a turnkey solution if you aren't a developer. Use our ready-to-use scraping tools to extract unlimited amounts of structured data right away, or contact us for a customized solution—reliable, fast results.
Automate workflows, scale processes, and automate tedious tasks. Automate your work to work faster and smarter than your competitors. JSON and CSV formats can be used to export scraped data. Using APIs and webhooks, Apify integrates seamlessly with Zapier and Make workflows. Combining industry-leading browser fingerprinting technology with smart rotation of proxies, Apify bots are indistinguishable from humans.
10. HelpSystems Automate
With Automate from HelpSystems, you can take your business to the next level with powerful automation software. Expand anytime, scale without hassle. You can solve all your automation needs with one solution. With 600+ prebuilt automation actions, you can build bots quickly. Execute tasks concurrently with bots, either attended or unattended. No limits.
With Automate, you can automate many business processes, from data scraping and extraction to web browser tasks and integrating with critical business apps. It's endless what you can do with digital transformation. Automate Excel processes with macros for more efficient and accurate results. Easily navigate, input, and extract web data with automation. Scriptwriting and manual tasks are eliminated.
11. Scraping Solutions
With Scraping Solutions' customizable range of data scraping software solutions, businesses can maintain their position at the cutting edge of their fields by accessing the vast world of marketing intelligence and knowledge they need to excel above their competitors. Our online scraping team ensures that your expectations are exceeded with daily updates and 24-hour scraping.
Our web scraping professionals can gather valuable data from various online platforms to provide you with the latest information about web analytics, consumer behavior, and many other essential aspects of the business. Our team of scrapers takes care of the entire scraping process, letting you focus on providing excellent customer service. With our 100% managed data extraction and ethical web scraping services, thousands of businesses save valuable time & money.
12. ScrapeStorm
Automatic identification of data without the need for manual intervention. Visual web scraping tool ScrapeStorm uses AI to extract data from websites. Without requiring you to set rules manually, ScrapeStorm identifies List Data, Tabular Data, and Pagination Buttons using artificial intelligence algorithms.
Recognize images, prices, links, forms, emails, phone numbers, etc. In the same way, you would manually browse a website and click on the webpage according to the software prompts. Several simple steps can be used to generate complex scraping rules, and any webpage can be scraped for data. The user enters text, clicks, moves the mouse, selects items from a drop-down box, scrolls the page, waits for loading, evaluates conditions, and loops operations.
In addition to exporting scraped data to a local file, the data can be uploaded to the cloud. It supports Excel, CSV, TXT, HTML, MySQL, MongoDB, SQL Server, PostgreSQL, WordPress, and Google Sheets and MySQL, MongoDB, SQL Server, PostgreSQL, and MongoDB.
13. ScrapingBee
We manage thousands of headless instances with the most recent version of Chrome. Instead of dealing with concurrent headless browsers that will eat up all your RAM and CPU, you should focus on extracting the data needed to get your job done.
You can bypass rate-limiting websites with our large proxy pool, lower your chance of being blocked, and hide your bots, thanks to our large proxy pool! This website scraping API by ScrapingBee is excellent for web scrapings general tasks such as scraping real estate, tracking prices, and grabbing reviews without being blocked by Google or other search engines.
Check out our JS scenario feature if you need to click, scroll, wait for certain elements to appear, or run custom JavaScript code on the website you want to scrape. The great thing about our Make integration is that you don't need to write code to create your custom web scraping engines, even if you don't like coding.
14. ParseHub
ParseHub can be used to scrape web content and extract valuable information. The advanced web scraper we provide allows you to extract data from any website by simply clicking on the data you want to extract. Do you have problems getting data from complex, laggy, and complex websites? There is no need to worry!
Data can be collected and stored from any JavaScript and AJAX page that you can think of. To scrape your data, you can instruct ParseHub to search through forms, open drop-downs, log into websites, click on maps, and handle sites with infinite scroll, tabs, and pop-ups to scrape your information. Click on the data you want to extract on the website of your choice, and you will be able to download it. That's it! Without any coding at all, you can scrape data from your website.
You get the magic of machine learning in the form of our relationship engine. The page is screened, and the hierarchy of elements is understood. The data will be retrieved in a matter of seconds. Data from millions of web pages is at your fingertips. ParseHub will automatically search thousands of URLs and keywords. Leave the infrastructure maintenance to us so you can focus on your product.
Final Summary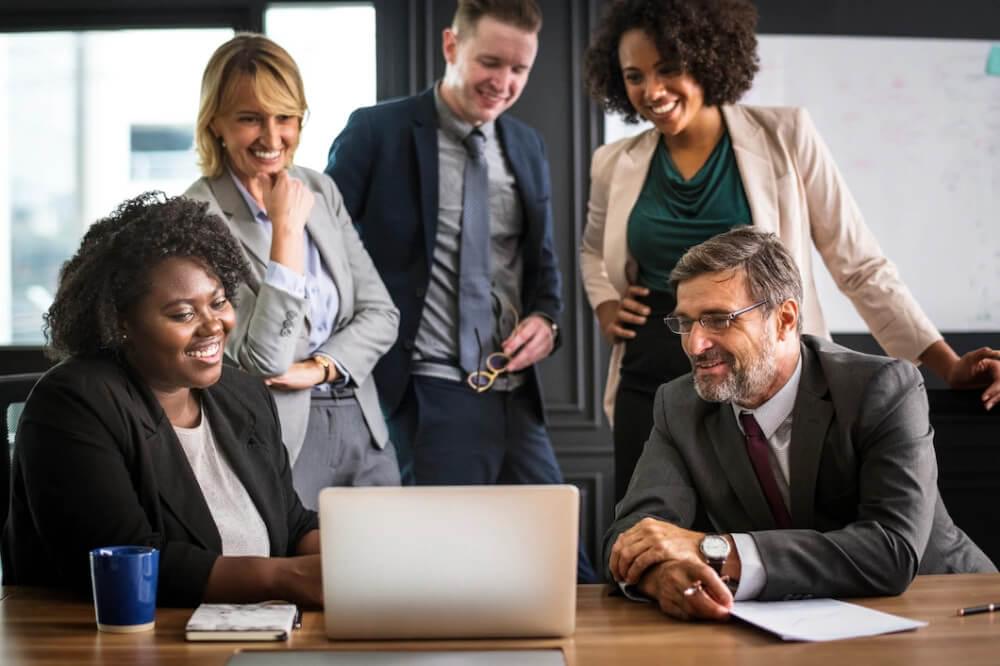 If you are looking for a way to gather data from web pages, web scraping is the best method to pick up the data. Numerous studies have been conducted on scraping similar to one by ScrapeIt web scraping to gather global data as capital flows around the globe through the Internet. This process is widely used by businesses, freelancers, and researchers to collect web data accurately and efficiently.
We hope this article will be helpful to you; if you want to know who the best competitor to Scrapeint is, read on. There are other options when it comes to Data Extraction Software besides Scrapeit. It would be a good idea to explore other competitors and alternatives. Crawlbase is by far the best Scrapeit alternative as compared to the rest of the alternatives available. It would be best to consider reliability and ease of use when researching alternatives to ScrapeIt. The following is a list of some of the best alternatives and competitors to Scrapeit based on the reviews we compiled and the reviewers' votes.