With the innovation of today's fast-paced technology and advanced software, the implementation of data scraping is getting better day by day. The use of the online platform has increased a lot than ever in the past, before the COVID-19 pandemic. In the recent era, we can consider data scraping a blessing for the retail and marketing industry, especially to personalize retail store marketing for the customers on the web.
Data scraping by using data scraping implements is extracting information by coding and non-coding techniques to gain purposeful data from online sources.
The subtle increase in the use of the internet and social media has opened new horizons to the marketing industry. Retail stores can benefit from data scraping in unexpected ways. The search engines are optimized to provide personalized advertisements based on users' interests and needs. Marketing managers can mold the marketing strategies according to the users' likes and dislikes and their social behavior recorded over the web.
Let us first decode the term "social behavior" in the online world where numerous individuals interact with each other virtually.
Understanding the term 'Social Behavior' in the context of Social Media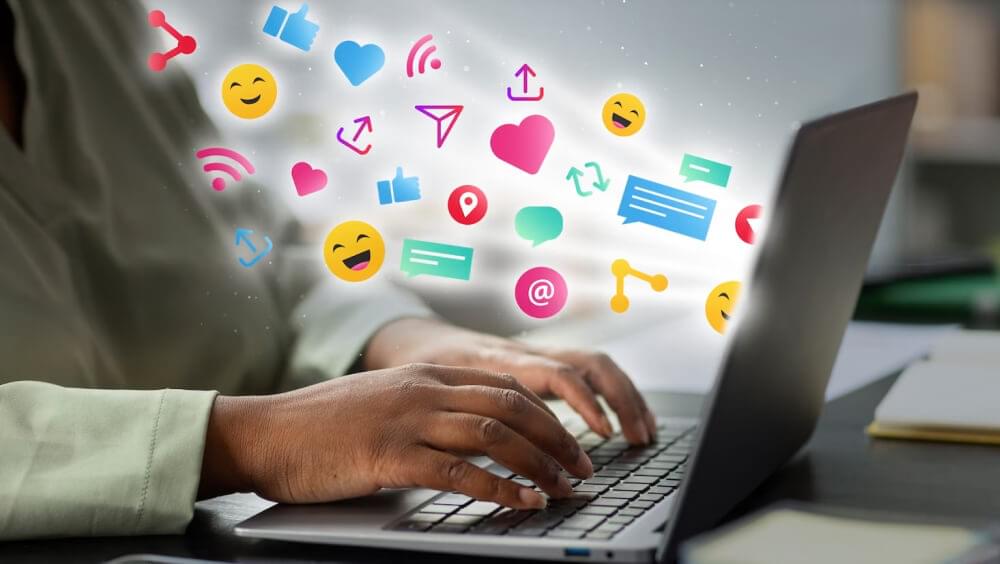 Social behavior is the manners and ways they deal with other individuals in their surroundings, whether in their personal life or professional life. When considering social behavior in the online world, we can say that social media platforms have become an effective medium to express personal interests. The likes and dislikes of a social media user, the links and pages that he follows, and the comments he encompasses over any Twitter trend describe how that specific individual thinks and his inclinations. Also recorded are the live stream of a user's activities, including his location and movements. This information can be used to create a more personalized experience for the user.
If scraped using data scraping, the personalized circle of social media users helps the marketing managers shape their respective marketing strategies aligned with users' interests. We can consider data scraping as a blessing to approach potential customers at the global level. For example, digital advertisements can be personalized for a specific user based on users' interests.
Importance of Data Scraping of Social Behavior of Social Media Users for Retail Stores
Social media platforms are the medium where people from across the globe interact and exchange personal views on mutual interests.
Assisting To Attract Potential Customers

Marketing firms and managers can implement data scraping to attract potential customers based on their likes and dislikes. They can implement automated data scraping techniques to scrape social media users' data, like their followings, likes, dislikes, public comments on any social media post, or trendy hashtags on Twitter, LinkedIn, Facebook, Instagram, etc. It will permit the retail stores' marketing teams to reach out to their specific target customers, irrespective of their geographical existence.

Popularize Your Retail Store Business

Social media platforms are a great source to popularize your brand and create general awareness about your business. Since social media helps connect many people at a global level, it can also be used for the marketing purpose of your brand in the same way by creating a digital presence and digital awareness by retail stores. You can do it by identifying target customers with the help of data scraping.

Converting the Influence Power of Social Media to Market Retail Stores

The proceeding section of this writing would further highlight how retail stores and business firms can benefit from data scraping to attract potential target customers and generate more revenues than expected.
The proceeding section of this writing would further highlight how retail stores and business firms can benefit from data scraping to attract potential target customers and generate more revenues than expected.
Scrape Users' Social Behavior by Data Scraping

Keeping track of customer demands and areas that require improvement can benefit your business. It is common for the customers to immanently trust the opinions and feedbacks of the other consumers rather than what you have to say about your product. So, it is essential to keep close tabs on your potential customer's feedback. Let's discuss in detail;

Data Scraping of Users' Likes and Following on Social Media Platforms

The data of social media is flagrantly weakened and underrated. The data they leave behind is fantastic as it helps to know about the competitors' activities, which genuinely helps to get a lot of information about the other competitors.

Data scraping can be helpful for you in this regard by keeping close tabs and drawing insights through their social media activities. The likes and following of the users on Facebook, Twitter, LinkedIn, and Instagram provide businesses great benefits with customers' immediate feedback to get an idea about the demands and needs of the customers.

Therefore, social media data scraping can help you attract potential leads and secretive hands-on data. Different algorithms fathom different texts and complex language structures like NLP (natural language processing), post scraping data, and machine learning.

Data Scraping of Likes & Dislikes of Social Media Users

Businesses need to consider the customer's demands and needs about their products and industries. In this way, they might have something to say about your product features, their experience with your product, the unboxing experience, and the features they want. Engagement of the customers through likes and dislikes helps you gather the customer's feedback and requests, and it also increases your positive impacts on them by letting them know that you care about them.

All of this is incredibly beneficial for your organization. Data scraping can be your helping handing in achieving this objective.

Data Scraping of Pages being followed by many Social Media Users

Different people of all ages, nationalities, and backgrounds use social media every day. Many interesting social media pages are available that people follow to get instant benefits and knowledge from these pages and get the benefits.

The users' feedback, likes and dislikes, and the social media pages they follow significantly impact businesses positively or negatively. So, when they want the content on these social media pages, they mostly give their feedback about them. By using data scraping to scrape these social media pages, you are always up-to-date about the customer's feedback.

Data scraping helps companies improve their products or services according to the customers' demands and needs and personalize retail stores with the help of data scraping.

Data Scraping of Information Related Content

Data scraping of information-related content by data scraping helps businesses make their products or services better and meet customers' requirements. The scraping of the informative content from multiple sites helps you stay up-to-date and allows organizations to personalized retail stores with data scraping.

Benefits of Scraping Users' Social Behavior for Retails Industry:
There are multiple different benefits of scraping users' social behavior for retail industries with the help of data scraping. Some of them are as follows;

Simplified Marketing Strategy of Retail Stores

Using the right marketing strategies can be highly beneficial for your retail business, enhance your brand awareness, and produce certain trust for the products you offer online stores. The proper and effective marketing strategies provide a high and steady stream of new potential customers and improve the allocation of the marketing resources.

Cost-Effective Implementation of Sales Budget

The sales budget is the essential component of any operating budget, which indexes the revenue and anticipated units from the sales plan. You can also cite the budget as a forecast. A reasonable sales budget is highly pivotal for the success of any small or medium-level business. In general, the more cost-effective and more appropriate your sales forecast, the more effectively you can manage your business by implementing data scraping.

Maximized Potential Customers

Well, that process starts with enhancing the customers. Nowadays, the customer is pursuing the most suitable buy of the day. And the retailers are in the hunt to convert them into prey in a good way.

As retailing is a sport of contact, you have to be in front of your customers. We are living in the modern era of ardent and proactive retailing. No one can wait for the customers to come to them. You have to interact and negotiate with them to find out their basic needs and requirements. Data scraping can be a blessing to keep you updated about the latest trends, pages, and products they have followed on social media. Then it would become a piece of cake for you to generate leads and contact them.

Target Global Users for Domain-Specific Retail Marketing

Domain-specific marketing has been facilitated a lot with the help of modernized data scraping techniques. Data scraping can help you fetch the information to target the global users searching for or following your retail store sales. It is productive and beneficial for the growth of business revenue.

During COVID-19 and afterward, people have become more used to online shopping and interacting with numerous retail stores online for their personal needs. The marketing managers and retailers sometimes find it challenging to serve an ideal customer experience, reducing whether the customer visiting the retail store today might return. That's why the importance of target-based potential customers is direly needed to serve the purpose of the best customer services.
Bottom Line – Social Behavior for Personalized Retail Stores
The information provided in this blog about the data scraping of the social behavior of the potential customers can be very beneficial for the retail stores or any business that might need to enhance leads to the market. Data scraping is the blissful blessing of modern technology to gain business goals.
The social media platforms, in which users share their likes and dislike frequently, are the gateway to reach out to potential customers. With the help of the best data scraping tool such as Crawlbase (formerly ProxyCrawl), the retail store's business might tough the height of the top it ideal objectives set by the business owners.