The online brand building relies heavily on social media marketing as one of the cornerstones of the process. Establishing a social media presence for your brand is worth the effort if you value its online identity and authority. It would be best to have a strategy for protecting your brand on social media by having blogs for any business you run, whether a blog, an eCommerce store, or a brick-and-mortar shop.
Before you get too carried away with social media marketing, you must remember that social media marketing can be dangerous for smaller brands. As a brand, it's common for you to experience a social media faux pas at some point in your online presence. Without being careful, you may risk "failures" and aggressive competitors willing to play dirty if you don't take suitable precautions. Having a social media policy and putting some best practices in place will help protect your brand and keep it safe.
Social media is a place where brands make mistakes all the time. There are five ways to protecting your brand on social media and avoid any issues related to brand protection that might arise in the future.
Social Media Branding: What You Need to Know?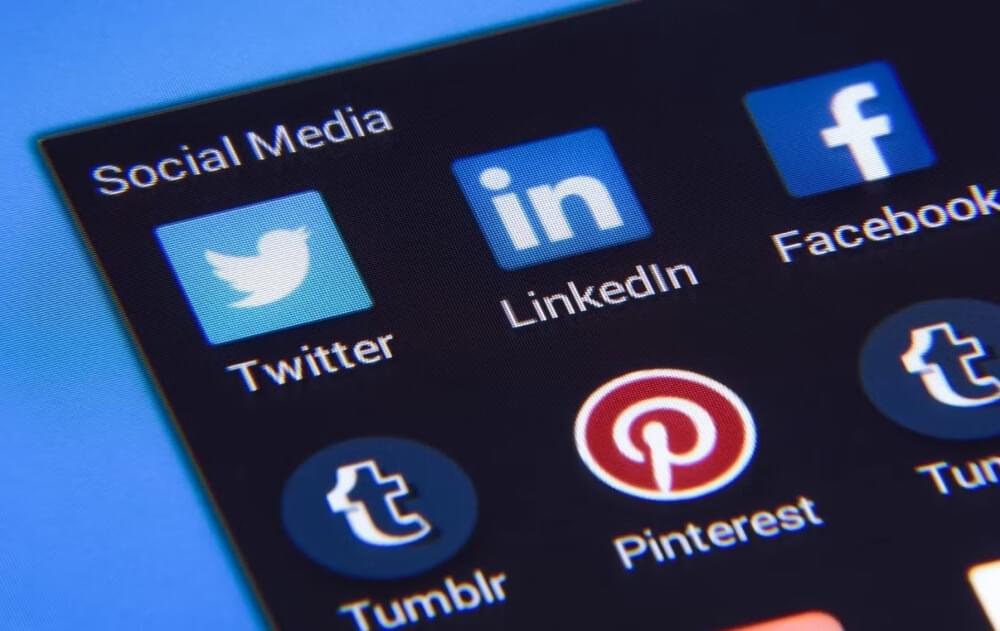 Far too many people are trying to monetize their social media channels through personal branding. Still, they cannot build an audience, let alone monetize their social media. If you are reading this article, you will also likely try to brand yourself on social media. You are probably doing it wrong and may not even realize it. There is a possibility that you are failing, and you are not even aware of it.
Mastering the art of personal branding on social media is pretty difficult and a bit problematic. In case you are unaware of this, I'd like to let you know that personal branding is hard work; it is not a side hustle. For your business to thrive in the world of social media, you must be well versed in brand building, networking, marketing, and above all, you must be able to identify why you are unique and what makes you unique. It is your responsibility to do so.
There is no doubt that your brand is something that people think of when they hear your name, what they associate with you, or the images that they conjure up when they see your name. A person's self-branding or their branding is a way for them to influence how people view them and how they perceive them. The best way to ensure your brand is communicated to the rest of the world is through social media, which is one of the best ways to do so.
Social Media Self-Branding Benefits
Create new networks and connections to expand your business.
Make your business more attractive to new customers, clients, and partners by attracting them.
Explore the possibilities of being a speaker.
Make yourself more credible and authoritative by adding credibility to your profile.
Become recognized and trusted by your peers. Create an association with the niche in which you operate.
Increase your perceived value by making yourself more visible as a thought leader and a business person.
Best Tips For Protecting Your Brand On Social Media

1. Lay Out An Online Social Media Policy
A social media policy is a document that specifies how employees should behave on a brand's social media properties. Your policy should be designed for protecting your brand on social media. And what they should and should not do. Your social media policy should cover the following:
Risks associated with legal matters
Be sure that your social media team is aware of the usage rights for any material posted on social media, disclosure procedures, employee disclaimers, etc.
There should be guidelines for specific roles, such as branding manager, customer service representative, content editor, etc.
A good strategy is to develop a vision statement describing the target audience, what they need to know, and what type/s of content they prefer. As a result, you can assist your social media team to determine which posts are approved and which are not.
It is important to write each post in the same tone and voice that represents your brand as a whole to make your brand more recognizable.
Lastly, confidentiality is an essential practice that must be observed by both the social media team and your employees. It is a good idea to start by developing a list of all the information that should never, under any circumstance, be disclosed to the public.
When creating a social media policy for your company, you'll want to make sure that everyone in your organization contributes to the writing of it - regardless of whether or not they are members of the official social media team. It will help you build a close company culture and reduce the possibility of disengaging employees from the company, which may interfere with your branding efforts in the future.
2. Maintain Control Over Your Brand Name
Facebook, Twitter, and LinkedIn seem to be the most widely used brand-building among the most popular social media networks. It's essential to remember that while focusing on these platforms will bring results, you should also ensure to achieve your goal of protecting your brand on social media platforms, where possible.
By doing this, you will be able to prevent other entities, including your competitors, from using your brand name, thereby jeopardizing your online reputation. It can also boost the much-needed social signals that will increase the search engine optimization of your website.
The most effective way to see if your brand name is present on other social networks is to use various search tools available on the internet to search for your brand name. The search covers sites under categories such as business directories, blogs, and social media sites. You can use them to search quickly and easily for any name associated with your brand on any network.
3. Passwords Should Be Kept Safe
There are a lot of social media marketing teams that are comfortable using spreadsheets to keep track of all their passwords. On the other hand, those who are one-person shops are forced to make do with the password-saving capabilities of their browsers. Unfortunately, none of these methods implement a security measure that is capable of protecting the accounts on social media sites.
The enterprise version allows for streamlined sharing among multiple users, but the free version can still be used for the same purpose if you do not wish to pay for the enterprise version. For this reason, you should consider using password managers like LastPass, which can be a secure means of sharing login credentials. The strategy for protecting your brand on social media also includes ensuring that your team members know the master password and any multi-factor authentication methods you have implemented.
4. Ensure That Content Is Branded Appropriately
Getting involved in controversial issues that are not related to the company and don't relate to the company's core values is a bad thing for brands. Brand-appropriate content should be the only thing they produce instead of content that is not.
5. All Social Media Posts Must Be Approved
Having the ability to access social media by one employee without the need for a system of checks and balances can be a source of problems. Social media content must be approved by a system and scheduled in advance.
6. Make Sure You Hire the Right Person
Your social media manager should be hired based on professional experience in this field. It is not uncommon for brands to hire interns or to assign the youngest employee to manage their social media accounts on their behalf. This, however, can be a big mistake if you do not know what you are doing and will be an alarm for your social media policy of protecting your brand on social media.
11 Tips To Lifelong Your Brand Protection On Social Media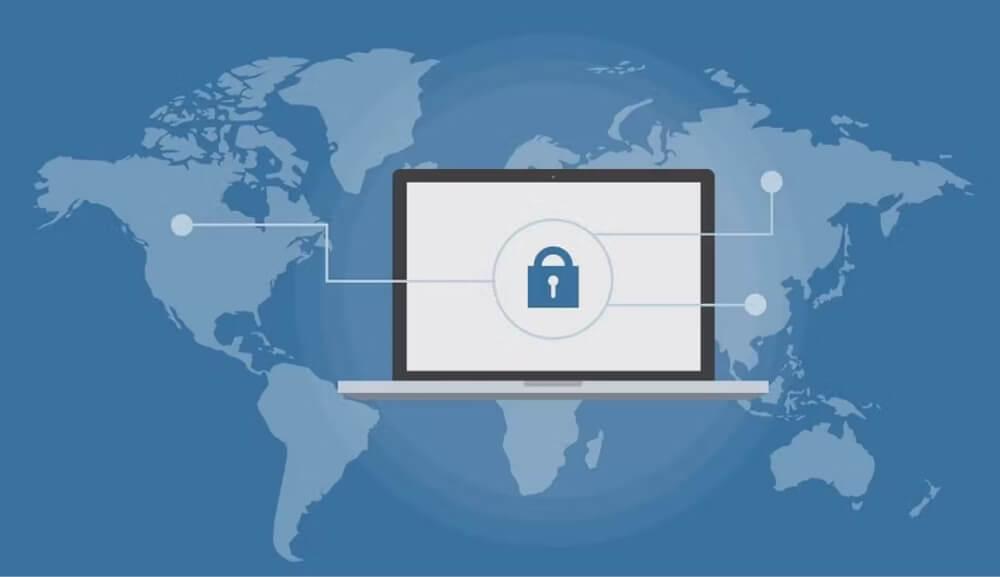 To help you strengthen your brand on social media, we have 11 techniques to help you increase your branding on social media, regardless of whether you are trying to reinforce your brand on social media or searching for different self-branding strategies. We're ready to go now, so let's get started with the tips for protecting your brand on social media!
Identify your brand persona by digging deep.
Make sure you speak in the voice of your audience (but be a leader at the same time)
It would be best to focus on specific channels such as Facebook, LinkedIn, Instagram, Reddit, Twitter, and Pinterest.
Fill out your social media profiles.
Make your "headline" appealing by spending time on it
Make it easy for people to find you by connecting your channels
Maintain a regular posting schedule
Re-enforce your brand with original content
Keep your audience engaged at all times
Build your network actively by making connections
Establish your name by participating in groups
Conclusion
"Social media can be an excellent tool for brand awareness and lead generation. In today's digital age, social media has become one of the most powerful tools for sharing your brand's vision and message. An essential aspect of social media management is strategic management. Decide what channels will be most beneficial to you, along with a realistic posting frequency.
Managing social media accounts on every platform is impossible for a small business. The good news is that you don't have to be. Be consistent in your efforts by starting small and being consistent. When you have put in place the necessary protective measures for your brand, you can safely dive into marketing tactics that will help you grow your brand in the social space. You can collect data from multiple profiles on social media by using the best proxy scraper like "Crawlbase," the best and most convenient scraping tool.
You will be able to find more customers, engage with them in meaningful ways, and boost your business if you create a solid social media policy and follow best practices. Despite taking time to build, authority can crumble like a house of cards with a single mistake. Hopefully, the strategies above will help you protect your brand from flops or dirty tricks your competitors are trying to pull on you.