There's an ongoing battle, but you won't find it anywhere; it's the war between sales and marketing. When its war weapons are not bombs, guns but for words and big data. Each department underestimates the contribution of each other, businesses from SMB to billion-dollar enterprises; they all have one thing in common, misalignment. Both worlds clash due to conflict of process, wrong impressions, budget, and more.
Nowadays, doors are more open; exchanging knowledge and ideas becomes a significant contribution to the growth of any business. Aligning Sales and Marketing has become the holy grail of every business. To create a harmonious partnership between marketing and sales, we need to know the difference between the two departments and how data are the future of both worlds.
What are Sales?
Sales are any deal or agreement between two or more companies where money or value is traded for goods, services, assets, and more. SMB to billion-dollar businesses have sales operations that are divided into separate teams
1. Territory
Group of the potential customer or geographical area assigned to a sales representative, dealer, reseller distributor that holds accountability of that area.
2. Target Audience
Group of potential customers that a business wants to convert into profitable customers
3. Product or service a Business is Selling
Group of potential customers who shows interest by visiting the website (Send a message on your Chatbot), interacting with your social media page.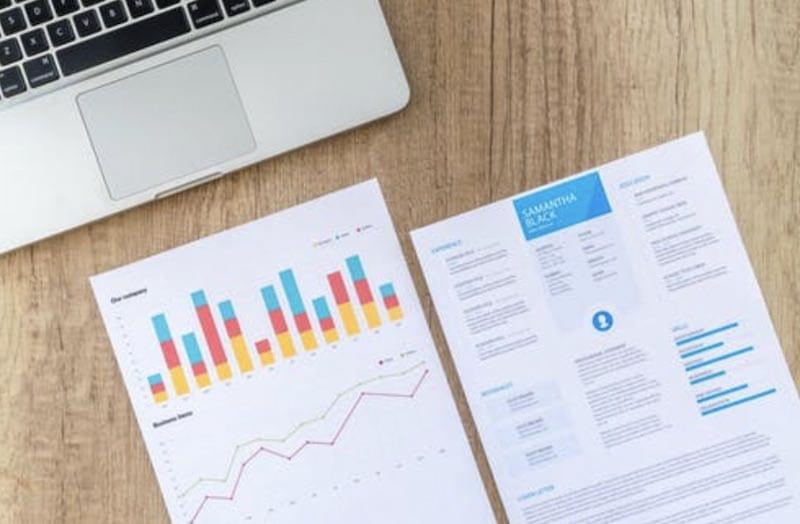 What is Marketing?
Marketing is an advertisement. Marketing is a catalog. Marketing is an announcement. And more recently, Marketing is a Social Media and Professional Networking Sites Page.
Many Businesses consider Marketing as purely selling on a larger scale.
Marketing attributes to any business activities that establish interest or gathers knowledge about a potential buyer or customer. It uses the "marketing mix," also known as the 4P's product, price, place, and promotion. Marketing also searches for ideal customers and draw the customers' attention to the product or service available.
What is the difference between Marketing and Sales?
Without Marketing Sales will suffer, without Sales, there are no improvements in Marketing. They are both parts of the vital success of any business. Making deals consists of relational interaction 1-on-1 meetings, phone calls, social network engagement with potential clients or prospects.
Marketing is a term used to convince and connect with opportunities, including advertising, news, direct mail, and more. The main objective of marketing is to look for the big picture and promote the company, product or service, and brand. Sales are more focused on revenue. The goals are measured every month.
Marketing Strategies are TV/Digital Advertising, Publicity or public relations, Social Media/Professional Networking Sites, Partnership, Trademark, Direct Mail, and more.
Sales Strategies are one on one meetings, cold or warm calls, network connections, referrals, promotional events or trade show, direct sales, and more.
To achieve growth and success, businesses must develop a program that combines sales and marketing.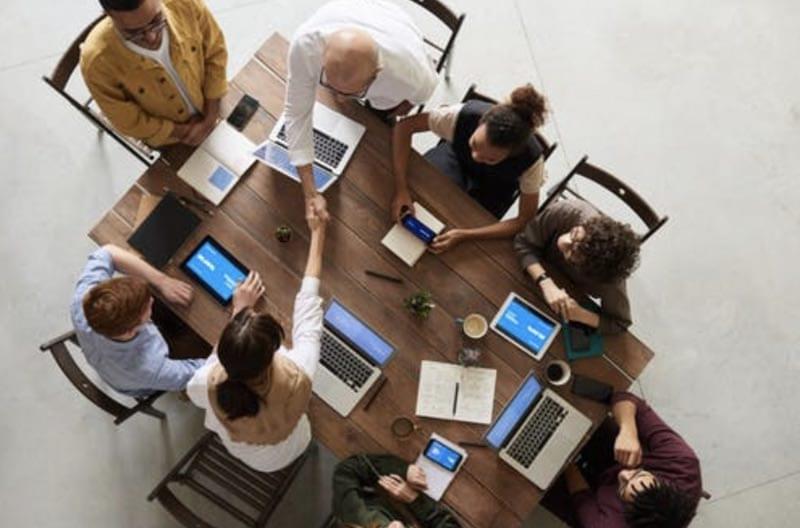 How do you create alignment between sales and marketing using data?
What sales want, marketing wants, too. Data does not make things easy; it makes all things possible for both departments.
Data is the most significant groundbreaking opportunity for marketing and sales since the Internet went mainstream almost 20 years ago. It loads lots of information and ideas that are essential to the two departments. It is widely accepted in nearly every industry but mostly needed in the Sales and Marketing world. In the present time, companies are turning big data in one of the most critical technologies that can help businesses gain an extra advantage over their competitors.
The potential impact of big data on Sales and Marketing is huge. This allows businesses, both big and small, to find patterns and trends relevant to the market. Sales and marketing teams can continuously work together to increase activity within a company.
The role of big data in every business are invaluable; sales can increase the quality of sales leads, improve prospect list, territory management, marketing needs to understand their target audience to create more compelling campaigns, collected ideas or knowledge can be analyzed in a way that helps marketers gain valuable insights about their opponents and many more.
Here are some of the benefits of using data.
1. Pricing Strategy (Rise or Inflation)
We are using data to make better pricing decisions and changes in pricing.
2. Budget Allotment
This prevents challenges on the allocation of budget to whichever department. Data helps companies to make sure that they allocated the right amount of budget to each department based on research, statistics, and figures.
3. Customer Behavior
Data-driven insights can help sales and marketing teams to understand and analyze prospect's behavior from checking the websites, answering emails, emotions on posting, or giving feedback to your products and services. This also assists sales and marketing teams in providing better service. Clients who build trust and loyalty to the company depends on their behavior.
Primarily, big data exists to help the company better understand consumer and customer behaviors.
Sales and Marketing are crucial with the success of every business they can smoothly work together by gathering data and ensure that both departments are using the data in the right way.
How are Businesses Collecting Data?
Data has become an essential need for all businesses, no matter the size. Technology nowadays helps make it possible. Web Crawling, aka Indexing, is the process of collecting massive amounts of data from the World Wide Web index the information on the page using bots, also known as crawlers. There's a lot of data that can be useful to the different industries, especially to the growth of every business. Every company is looking for ways to improve on collecting data. It should be within the budget, will make both teams productive and efficient that is why they are using a web crawling tool to do the task effectively and efficiently.
One of the most viable crawling and scraping services is Crawlbase (formerly ProxyCrawl). Crawling and scraping is not an easy task, but with Crawlbase (formerly ProxyCrawl), it will make every companies time worthy and valuable. Crawlbase (formerly ProxyCrawl) can extract every single data available in public with high success rates. Data needed for sales and marketing can be achieved by using Crawlbase (formerly ProxyCrawl) an anonymous web scraping tool that can flawlessly extract data from any websites seamlessly.
Crawlbase (formerly ProxyCrawl) is today's Game Changer in the industry.