When it comes to implementing financial data scraping, it is vital to realize that this is a basic necessity for market analysis or trading on the stock market that uses automatically extracted data. Whether it's selecting the right stocks to buy or sell to deciding on your next investment plan, economic data is the most important factor driving the decision-making process in the financial markets. The inherent challenge of handling financial data is how to organize and process it in the most efficient way possible. Making important decisions daily is made easier with the help of this tool.
The financial industry can benefit from web scraping, such as automating, extracting, and aggregating financial information, facilitating equity searches, and enabling data-based market forecasting. The value of web scraping technologies has been realized by many businesses over the years, as the information gathered through web scraping can be extremely valuable.
Today's article will provide a complete guide on scraping financial data using web scrapers. The tools are simple to use regarding finance, and they provide you with accurate information promptly. So, let's get started.
Scrape Financial Data
Whenever you scrape financial data, you need to understand what data you need and where to find it. It is sometimes difficult to determine if a data source can be trusted, given that so many providers claim to have the freshest and most accurate information available. Despite that, only a few can be reliable enough to determine what needs to be tested and analyzed initially.
Imagine you are interested in learning more about personal financial data scraping and gaining deeper insights into how it works. For instance, if you are interested in learning how python software applications are built to enhance the process of web scraping, you should start by reading about how they are made.
Regardless of its size, the next step in the process is to handle the scale of the software in a way that makes data as live as possible by lowering delays between the source and the destination, whether you are working on a cloud database or simply an output of raw data.
Significance of Web Scraping in Finance?
Several applications are available in the market that is specifically designed for one purpose: scraping the web to get information from multiple websites. Web scraping for the financial industry has become increasingly important because it is impossible to perform the process manually with so much data available. For any finance-related company, this is a fantastic option for reducing the amount of manual labor significantly to generate the day-to-day financial data they need.
Financial institutions can benefit significantly from web scraping in many ways. Web scraping is considered one of the most effective investment strategies for the finance sector. This eliminates manual labor for finance-based businesses while saving them time and money instead of hiring someone or purchasing software that lacks all of the necessary functionality. When it comes to making their finances more organized and less chaotic, a company should look into using web scraping if they want to gain the efficiency that comes with this.
An analysis of the current state of the financial market

Understanding the changes and trends that are occurring in the market

Monitor the news that has the potential to have an impact on stocks and the economy on a national and global scale

Evaluation of consumer behavior and sentiment
Also, web scraping is one of the top sources of alternative data, which is an essential source of insight for asset managers regarding market trends and investment opportunities.
How can Web Scrapers Collect Web Data?
There are probably a lot of different applications that you can think of at this point for scrapers. Listed below are some of the most common applications for scrapers.
Data scraping for real estate listings
Many real estate agencies use web scraping to populate their database with properties available for rent or sale. If a real estate agency is scraping MLS listings, they will be able to create an API that will allow them to populate this information on their website automatically. Someone who finds this listing on their site can act as the agent for this property as long as they have permission. Listings on a real estate website are mostly created automatically, using a software program called an API.
Statistics and insights into the industry
Many businesses use web scraping to gather information from the internet from which they can extract specific industry-specific information. The companies who can generate these insights can then sell them to other companies in the same field of endeavor. Suppose, for instance, that a company scrapes and analyzes massive amounts of data about oil prices, exports, and imports to sell its findings to oil companies worldwide.
Comparison sites for prices
If you are looking to compare prices across multiple merchants for the same product, there are several websites and programs that you can utilize. These websites scrape product and pricing information from each merchant daily with web scrapers. In this way, they will be able to provide their users with the necessary data for comparison purposes.
In terms of web scraping applications, lead generation is one of the most prevalent. To demonstrate the effectiveness of using web scraping for lead generation, we have prepared a full tutorial on how to do it.
Web scraping refers to obtaining information from websites to contact potential consumers, or clients, who may be interested in their products or services. The business-to-business sector is an industry in which this is extremely common, as several potential clients make their company details available online to the public.
Financial Industry: Advantages of Data Extraction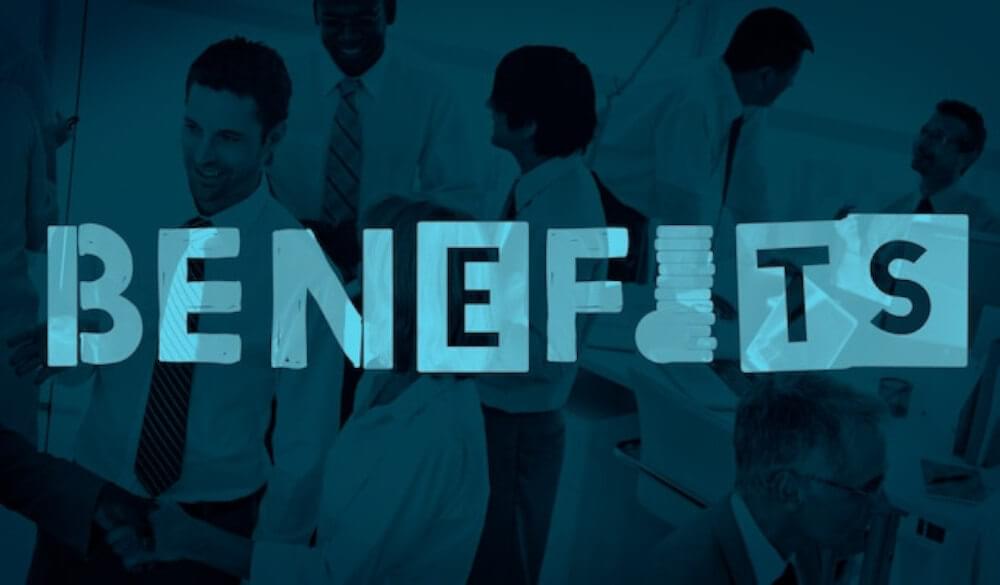 There are several advantages to the data extraction process in the financial industry, starting with reducing the time spent by financial companies on data collection.
Funding for Venture Capital
By the year 2022, it is expected that up to 25 billion web pages will be scraped daily for investment purposes and that the number of web pages scraped daily will surpass 10 billion by the year 2022. Venture capitalists can use web scraping to create a list of start-ups and a database of information about their funding by visiting websites like TechCrunch or CrunchBase. Data such as this can be useful for tracking market trends, discovering market niches, sand identifying investment opportunities.
The practice of credit rating is the assessment of the credit risk associated with prospective debtors (prospective buyers, businesses or corporations, or a government) to determine their ability to repay a debt and predict the likelihood of the debtor defaulting on their obligations. It is not uncommon for public companies to publish certain financial information, including financial statements, company size, funding, revenue, tax liens, etc.
A web scraper is a program that can aggregate information about a company's financial standing from its online resources and any publicly available information to calculate a data-driven credit score, which goes a long way toward helping institutional investors, banks, and asset managers compute credit scores.
Assurance of compliance
Websites run by the government and the news media are valuable information concerning changes and changes in financial regulation. Financial institutions need to keep track of rules and policy changes by scraping news outlets, government websites, and social media accounts (e.g., Facebook pages, Twitter accounts, telegram channels).
Sentiment Analysis of the Market
Many resources are available for finding news about the financial market, including news websites, social media sites, blogs, and forums. Through the automatic extraction of relevant information using web scrapers, businesses can constantly monitor the sentiment of the general population towards specific products or brands, providing them with the ability to predict the success or failure of particular stocks or ETFs in the market.
It is also worth noting that some web scrapers integrate IP proxies to extract information about specific geographical areas from the web. Businesses can use a financial market analysis tool to analyze the financial market in a target region and optimize their financial strategies accordingly.
Where Are The Best Sites For Finding Financial Data Online?
There is no doubt that Forbes is a premier source for global business leaders. Here, you'll find original content covering money, personal finance, investing, investing markets, leadership, and marketing. Several topics are covered by Forbes, including technology, science, communications, and law.
With its online news platform Reuters, Thomson Reuters is its most significant international multimedia news organization. It provides its audience with the latest investment information, the stock market, technology, the small business sector, and personal finance worldwide.
A widely known business magazine, formerly known as Businessweek, Bloomberg Businessweek provides a wealth of information and analysis about current events in the business industry.
Aside from being one of the most well-known magazines on the planet, the wall street journal also provides its large audience with the most up-to-date business, financial, and stock market information.
Using his knowledge of the world and experience in the field, the economist delivers authoritative analysis on a broad range of topics, including politics, business, economics, science, and technology.
The leading provider of business news, personal finance information, real-time commentary, and investment tools and data, MarketWatch features a team of devoted journalists who offer thousands of headlines, constant updates, videos, and market briefings every day from ten bureaus throughout the United States, Europe, and Asia.
Among the most well-known financial news websites worldwide is the Financial Times, which is well known for its accuracy in financial news. We are pleased to announce that The Financial Times has published a wide range of content, including financial news, data, and commentary.
The CNN Money website is a fantastic place for learning more about how the news affects your finances.
Final Thoughts
Data scraping has developed into one of the most valuable commodities in finance. There is an increasing trend in the financial industry where financial institutions invest in extraction automation to have all the information before investing. As a result of financial web scraping, institutions have learned more about companies before investing in them due to conducting better research. In general, the results are lower risks, lower incidences of investment losses, and, as a result, higher returns.
In conclusion, the internet has all the information that anyone could need in today's market. Using the right tool like Crawlbase, the best and most affordable proxy scraper, you can obtain the financial data you need to stay in front of the curve. However, it is not simple to scrape financial data to perfection. It is always possible to get in touch with us and resolve all your queries, giving you total peace of mind.