Imagine navigating the web without crawlers today; navigation would be very different. In addition to assisting search engines and web archives, web crawlers assist content creators in identifying which content is copyleft and assist website owners in identifying which pages on their sites require attention.
With web crawling, you can accomplish a lot that would only be possible or difficult with them. You might need web crawlers as a marketer to collect data from the Internet. You may need help choosing the right web crawler if you know what you need. Because general-purpose scrapers are much easier to find than web crawlers, you will have to dig deeper to locate them. Because web crawlers are usually specialized, most of them are famous.
Zyte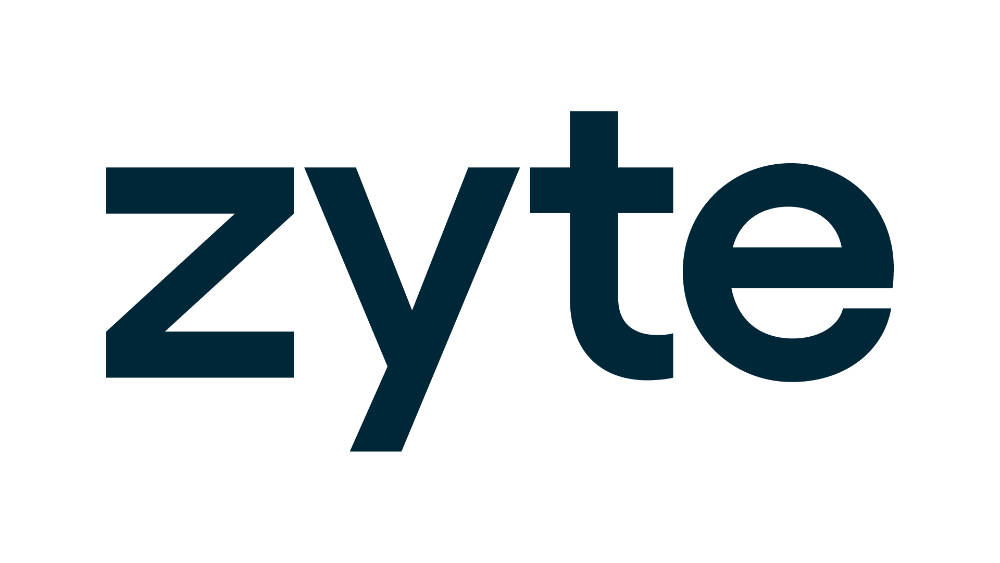 Businesses need data or web scraping for various reasons, including collecting information and data from the web. Dedicated to data extraction, they help organizations access clean, accurate data easily and quickly. A decade of experience in the field makes Zyte a popular web scraping service provider. By allowing businesses to thrive and play to their strengths, Zyte has improved its game.
What is Zyte API?
Using Zyte API, web data can be reliably extracted from any website at the lowest cost using the leanest setup. Using an automated "all-in-one" solution allows you to extract data from even the most sophisticated sites using state-of-the-art techniques, saving you time and avoiding anti-scraping workarounds.
To extract data, it replaces a previously disparate set of tools and the trial and error process (and associated expenses) of trying these tools.
Zyte API: Why Use It
An Intuitive User Experience
Without having to juggle many tools and configurations to combat anti-data collection measures, users experience simple, seamless, and predictable data collection. Automated monitoring and a team of specialists are building new intelligence into the platform to stay on top of the shifting web environment and anti-scraping measures.
Professional data collection engineers can create scraping stacks quickly. It is possible to customize features and resources for each domain.
Using Zyte API, you can collect web data at scale using virtually every known web scraping technology and technique. The system also automatically adapts to changes in your target site's code, ensuring that you will never face a ban from site owners.
Using the best, most cost-effective techniques at all scales, users can effectively collect publicly available Internet data.
Everything Zyte does revolves around our customers. Our goal is for them to have access to data as quickly and efficiently as possible. Our customers can focus on driving insights and impact within their organizations through a single API that automates all the repeatable and complex web scraping tasks.
With Zyte, you can collect reliable web data at the lowest cost per site. You need specific tools to solve each anti-web scraping measure and ban on a site.
By scripting the headless browser, you can more closely mimic human behavior and increase data success rates while maintaining full control over its actions. Moreover, you get the most common browser scraping actions to make your life even more accessible.
Our data is always at a reasonable price - so you don't have to worry about the costs.
Benefits of Zyte
Having over 100 experts on board with world-class expertise has been a significant benefit to Zyte.
The company's technology and services enable web data extraction from websites. Regardless of what barriers exist to data access, they remove them.
The company helps companies and developers worldwide access clean data every day.
The company provides developer tools.
With Zyte, you can extract data from a variety of sizes of projects.
Approximately 13 billion web pages are retrieved each month by the company.
Zyte, including job listings, entertainment trends, brand monitoring, and others, can access various data sources.
Several other features are available through this application, such as APIs, Data Aggregation, Publishing, Document Extraction, Email Address Extraction, Image Extraction, IP Address Extraction, and Phone Number Extraction.
Using Artificial Intelligence, the company provides extraction services and APIs.
Monitoring progress and scheduling jobs are accessible with the Zyte dashboards.
Their intelligence mining services are highly recommended.
Good customer service.
The Proxy Manager is also available through Zyte.
Their team assists you in arriving at the correct solution/s.
Best Alternatives of Zyte
1. Crawlbase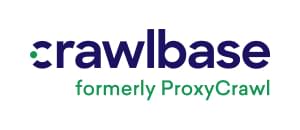 With crawlbase, users can crawl at a large scale and maintain the highest level of anonymity while crawling data. The Crawler can crawl any website or platform on the Internet. It is possible to crawl JavaScript pages with dynamic content using a proxy server, captcha bypass, and captcha bypass.
Crawlers charge only for successful requests, so there are no hidden fees. Once you've made 1,000 requests, you'll find out how much each request will cost. Calculating your price is relatively simple using a monthly pricing calculator since you only pay for successful requests, not unsuccessful ones.
With Crawlbase Crawling API, you can integrate crawling easily into your projects.
Making your first API call
All API URLs start with the following base part:
https://api.crawlbase.com
Hence, you can run the following command in the terminal to make your first call.
curl 'https://api.crawlbase.com/?token=USER_TOKEN&url=https%3A%2F%2Fwww.amazon.com'
It may be necessary to improve the normal token in some cases, either because the site only works with JavaScript-enabled browsers or because of the need for rendered content using JavaScript on the client side, so you will need to use the JavaScript token.
Try crawling with JS!
curl 'https://api.crawlbase.com/?token=JS_USER_TOKEN&url=https%3A%2F%2Fwww.amazon.com'
The service supports both POST and GET requests.
Features of Crawlbase
Offering a wide variety of scraping services, the company takes care of all your scraping needs
For rendering JavaScript, a headless browser is available
You only pay for successful crawls
There are a lot of countries that support geo-targeting
With over a million IP addresses, it has a large pool of traffic
Rotating IP addresses in a smart way
The price depends on the number of successful requests
The first 1000 requests are free for new users
Difference Between Zyte vs Crawlbase Crawling API
Unleash the power of web scraping with our in-depth comparison of Zyte and Crawlbase Crawling API. Discover the key differences in terms of features and capabilities with our easy-to-read table.
Zyte API vs Crawlbase API
| Zyte | Crawlbase |
| --- | --- |
| Automatic Proxy Rotation & Retries: Replacement of blocked IPs or retries is automated to ensure the highest success rates - no more wasted time manually managing your IPs. | 98% Avg Success Rate: Crawl and scrape the web with great accuracy and efficiency. |
| Smart ban detection: Built-in solution for an extensive, ever-growing database of known site bans for automatic ban detection. | No bandwidth Limit: Access and extract as much web data as needed without restrictions. Don't worry about scraping massive pages; the bandwidth goes on us. |
| Geolocation: Extensive geographical datacenter proxy coverage plus intelligent selection of the best proxy type needed - no more wasted costs on residential IPs. | 30+ Geolocations: Optimize each request with custom locations using only the most reliable proxies. |
| Session support: Support for same proxy sessions, routing of requests through the same IP and browser profile. | Stop fixing scrapers: Our artificial intelligence fixes the scrapers for you, so your business never stops. |
| Scriptable browser: Built in scriptable browser support so you no longer need to integrate it into your code - leverage standard libraries created by Zyte experts. | Easy to use Crawling ΑΡΙ: An API made from developers. Quickly start in less than 5 minutes. |
2. ScrapeHero

You can use ScrapeHero to extract data into another program using its data scraping service. You can use ScrapeHero to extract data and information from a brand for personal use, a well-known platform for excellent web scraping products and services. Its comprehensive and easy-to-use interface and guaranteed customer service make ScrapeHero the most popular program for web scraping.
Through its offered features, ScrapeHero is a leading brand in the web scraping industry that makes data gathering easy and simple for you. Providing quality solutions that can boost your business' performance through significant data collected, ScrapeHero helps businesses collect data on the Internet. The data you get from ScrapeHero can help you elevate your business activity.
Benefits of ScrapeHero
ScrapeHero can effortlessly extract any specific data you need across the Internet through its latest technology-based methods. ScrapeHero gathers any data you need, whether financial, stock-related, housing, or travel-related.
Every sector in the industry can benefit from ScrapeHero's services. If you are a healthcare provider, a conglomerate, a retailer, a hotel, or any media outlet, ScrapeHero can assist you in gathering the data you need.
Effortless and reliable. Using ScrapeHero eliminates the hassle of manually copying and pasting the necessary details for your brand or business. This way, ScrapeHero offers a reliable method of automating the process, making it easy and quick.
You can access everything you need with ScrapeHero's simple-to-use interface and accessible website.
With ScrapeHero, you can gather all the data you need for your business operations. ScrapeHero is a reliable platform for web scraping and data analysis, providing hassle-free data gathering and analysis.
3. Datahut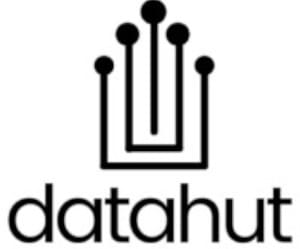 Datahut provides the ultimate support for your data analysis procedures to lead you and your business to successful growth. For your web scraping needs, Datahut provides essential quality solutions in the form of data-gathering services. For a reasonable price point, Datahut offers the ideal solution for web data scraping as a platform that provides structured data feeds.
Founded in 2015, Datahut provides businesses with an easy-to-use cloud-based interface for collecting data from other websites. There are multiple solutions to scraping the web available through Datahut, such as data scraping. Our experience in the industry allows us to provide you with the easiest solution for scraping structured websites without the need for manual coding, servers, or software.
Benefits of Datahut
It is a leading brand. Getting the job done is easy with Datahut's professional scraping service, backed by years of experience and a team of web scraping experts. By offering a manual-free data extraction solution, Datahut strives to provide easy solutions for companies requiring data extraction.
Clean legal record. We assure you that the process implemented by Datahut is legal, clean, and accepted by law.
Providing the best service possible. Complex websites may need help to extract data from most data-gathering services. In contrast, Datahut guarantees that its technology will allow you to gather all the necessary data. With Datahut, you can be confident of getting a quality, complete service with all the details.
When it comes to web scraping services, Datahut provides the best solution you can get for a data-gathering platform for your needs. Providing ease and a hassle-free experience, a team of professional experts backs Datahut's services.
4. Octoparse

A wide selection of web scraping plans and products are available at Octoparse, an innovative provider of web scraping services. The Octoparse cloud-based platform ensures high-speed extractions with its fast and interactive interface. With Octoparse, you can easily scrape unlimited web pages for free with easy scraping processes.
Octoparse has been providing quality expert assistance since 2016 and has received praise from individuals online. We continuously improve our customer service processes as a professional platform to ensure you receive the best possible service. With Octoparse, you can get the best personal or business web scraping assistance available.
Benefits of Octoparse
Reliable and fast. After executing simultaneous extractions, Octoparse provides a relatively fast, cloud-based service.
A hassle-free process is possible with Octoparse's excellent data service. Whether you need data on social media, e-commerce, retail, travel, airlines, hotels, or any other industry, Octoparse can get it for you. It offers a variety of data services for only $399, so you can take advantage of Octoparse's convenient services.
Data and web scraping services offered by Octoparse are of high quality at affordable prices, which ensures you the best quality you can get. By using Octoparse, you will get excellent results according to your needs and preferences in a convenient, speedy, and reliable manner.
5. Apify

Apify automates and scales everything you can do in a web browser manually. Their one-stop shop allows you to scrape the web and extract data easily. Apify, an online scraping and automation tool, can convert any website into an API. It is now estimated that Apify will generate $5.1 million in revenue annually.
The company was part of the F1 cohort of the Y-combinator accelerator program. Its main activities include developing web crawlers, scrapers, data extractors, and web automation tasks. With Apify, you can scrape the web, explore data, and automate processes with robotic process automation (RPA). Forward-thinking businesses can utilize the web's rich data and capabilities with Apify.
Benefits of Apify
Develop robotic process automation (RPA) and data extraction solutions for your customers to expand your business.
Managing a group of headless Chrome / Puppeteer machines, keeping URL crawl queues, saving crawling results locally or in the cloud, rotating proxies, and more are all available with Apify.
Forward-looking businesses can tap the web's full capabilities and rich data with Apify.
In today's world, the web is the largest repository of information ever produced, and Apify allows forward-thinking businesses to take full advantage of it.
Any task done manually in a web browser can automate and scaled with Apify.
With Apify, you can automate your website and extract data.
Professionals of the highest caliber.
A customized solution that integrates.
An agreement of confidentiality.
A premium level of customer service.
Monitoring and long-term maintenance
An agile approach.
Apify scans URLs and automates operations using JavaScript and Node.js to extract data from websites. The app provides various features, such as managing and growing a pool of headless browser (Chrome / Puppeteer) servers, managing URL crawl queues, saving crawling results locally or in the cloud, rotating proxy servers, and much more.
Feature Comparison Table of Zyte & Its Alternatives
The Feature Comparison Table of Zyte and its alternatives provides a detailed overview of the various features offered by Zyte and its competitors. The table compares the features of Zyte with those of other popular web scraping tools, making it easy to identify the strengths and weaknesses of each tool.
The table includes information such as the supported platforms, the types of data that can be scraped, the ease of use, and the pricing of each tool. This allows users to make an informed decision when choosing a web scraping tool that best fits their needs. The table is designed to be user-friendly and easy to navigate, making it a valuable resource for anyone looking to learn more about web scraping tools.
Alternatives to Zyte
| Company | Best Features |
| --- | --- |
| Zyte | Zyte is the original and best web data platform. Whether you need data on-demand or software tools to unlock websites, it will be helpful. |
| Crawlbase | All-In-One data crawling and scraping platform for business developers. |
| Octoparse | Unique built-in task templates and free unlimited crawls, Regex tools, and Xpath to help resolve data missing problems. |
| ScrapeHero | ScrapeHero is a fully managed enterprise-grade web scraping service that is used to set up scrapers, run them, clean the data, check the data quality, and make sure the data is delivered on time. |
| Apify | Apify is a web scraping and automation platform that turns websites into an API. It allows us to process and transform data during an extraction. |
| Datahut | Datahut helps companies get data from websites at scale using our cloud-based web scraping platform. |
Conclusion
In this article, we have examined the differences between Zyte crawler API and Crawlbase API, as well as some of the best Zyte alternative crawlers available for marketing with their top features that will assist you in crawling the online data based on your needs.
There are several web crawling platforms, but Zyte web crawler is among the top ones. The platform provides full-stack web scraping capabilities for startups and enterprises. You can count on their qualified engineers to provide clean, accurate data on time. Several companies are currently relying on the company's data-driven services.