 Proxy. Crawl. Scale
All-In-One data crawling and scraping platform for business developers.




2-Minutes Integration
Highly scalable API for all your data collection needs.

Millions of quality Proxies
Worldwide rotating proxies with 99.9 % network uptime.

24/7 Premium Support
Real-time support from real experts via live chat and email.

Crawlbase.
Crawl internet data at scale
Scrape while being anonymous and bypass any restriction, blocks or captchas.
Get data for your SEO or data mining projects without worrying about worldwide proxies or infrastructure. Scrape Amazon, scrape Yandex, Facebook scraping, Yahoo scraping, Linkedin scraping, Glassdoor scraping, etc. We support all websites.

Your Company
Any projects or businesses requiring data from the web.



Crawlbase
Achieve your goals with the most advanced data collection tools


The Internet
Data is the new gold, and the internet is your goldmine.



70k+
Customers worldwide

GDPR & CCPA
Compliant

100%
Uptime
Data Products
Scraping websites content on demand
Start crawling and scraping websites in minutes thanks to our tools created to open your doors to internet data freedom. Why we are the best?
What our customers think of Crawlbase

Most recognizable
Highly rated and the undisputed industry leader for years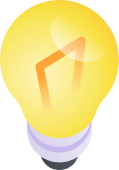 Innovators
Pioneers of crawling and scraping via an API

100% Uptime
The most reliable network with massive backup infrastructure

Most versatile
Limitless scaling and integration potential

Client Feedback
What our customers think of Crawlbase
Mike Hampton
Crawlbase continues to impress us with fast and reliable APIs and excellent customer service.
Jun, 2022
Sarah Nguyen
Our projects need specific requirements to finish the job, and with all the companies we tried, only Crawlbase delivered great results. Highly recommended!
Apr, 2022
Adam Lluch
One of the reasons we love this service is how easily we integrated the crawling API into our system.
Feb, 2022
Bash Rodriguez
Simple, easy to set up, working as intended. Thank you Crawlbase!
Dec, 2021
Joseph Lee
We've been using the Crawlbase platform for several years now with high satisfaction and will continue to do so as it has become an integral part of our operations.
Nov, 2021
Ann Marie Collins
As a project manager, I am really thankful for this service. Crawlbase solved most of our problems with maintaining proxies, and this allows us to focus more on accomplishing our goals.
Oct, 2021
Daily product development and improvements.
Real-time product status and monitoring tools
Dedicated Technical team and Account managers
Highly-scalable solutions to satisfy your data collection needs.
Trusted by more than 70,000 paying customers
Create Free Account!
Customer Success stories
Data Extraction Solution
Unleash the power of Generative AI
Our API leverages sophisticated technology to navigate websites, extract relevant data, and deliver it to you in a structured and usable format, making it ideal for training your language models.
Unleash AI-Driven Data

Stats & Figures
Experience confidence with us
---
Number of Residential Proxies
---
Number of Datacenter Proxies
---
Geolocation Countries Supported

Customers & Clients
Used by the world's most innovative businesses – big and small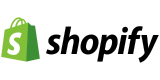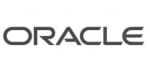 Supporting all kinds of crawling projects
Create Free Account!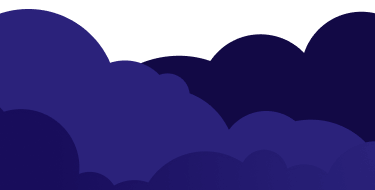 Start crawling the web today
Try it free. No credit card required. Instant set-up.

Instant set-up.